Interview with the Head of the UGCC: Love for one's country gives the strength to win, whereas hatred drains the soul
Monday, 14 March 2022, 21:08
"Love your country, as it will give us the strength to win. Hatred drains the soul, takes away our strength; conversely, love revives us, enriches our capabilities and enhances our chances of victory." This assurance was given by His Beatitude Sviatoslav, the Father and Head of the UGCC in his interview with Radio NV.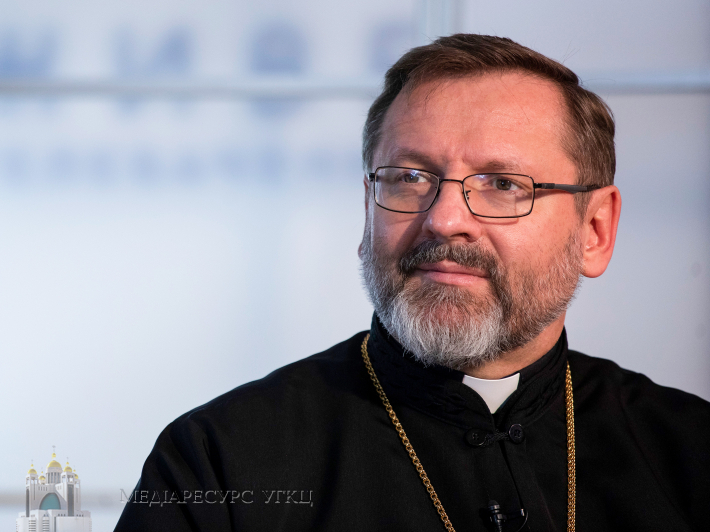 He noted that hate speech of Ukrainians directed against Putin and Russia is understandable to some extent, but must not become the norm of our expressions or behavior.
"I am convinced that hatred will not beget any good. Love of homeland can give birth to heroes, who are capable of defeating an enemy. When we hate, we are already defeated by our enemy. Let us not succumb to emotions, curses, and hate speech," His Beatitude Sviatoslav urged.
He also noted: if someone says that their spirituality inspires them to kill, then their spirituality has degenerated.
"We need to have time to see and deeply assess all this. We do not have time. People are dying every day. This vision of the future that Russians have, is being paid for by the blood of Ukrainians. We all need to do everything possible to stop this insanity now. Afterwards, we will think, communicate, repent, and judge the criminals who led up to this," the Head of the Church stated.
The UGCC Department of Information
PUBLICATIONS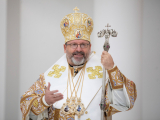 I want to thank everyone who today cares about the pain of wounded Ukrainians as if it were their own; all those who accept Ukrainian children for...
MEDIA