Judges of the ecclesiastical tribunals of UGCC took part in the fifth international training course
Thursday, 26 September 2013, 17:17
From 16 to 20 September 2013 at the Pontifical University of the Holy Cross in Rome (Pontificia Università Santa Croce - OPUS DEI) there were about 250 employees of ecclesiastical tribunals: judicial vicars, judges, defenders of marriage, experts, lawyers and attorneys - from the countries of four continents including Italy, Spain, USA, Mexico, Chile, Argentina, Sweden, Ukraine, the Philippines and others. They gathered to participate in the fifth year training in marriage and administrative proceedings.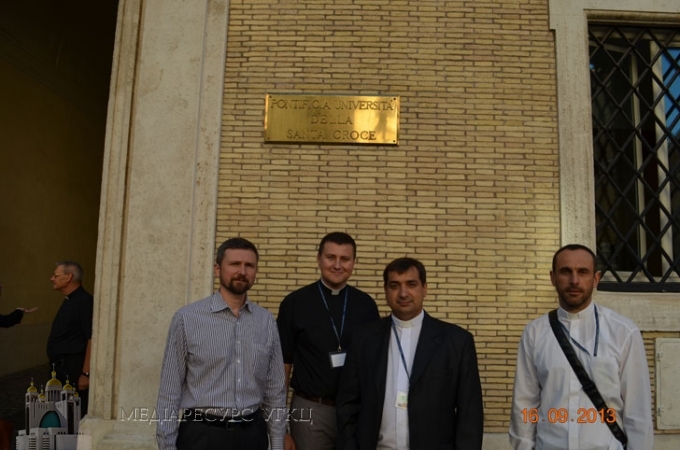 The purpose of the event was to get acquainted with possible administrative changes, judicial theories and practices associated with the process of invalidation of the sacrament of marriage and other relevant sectors in ecclesiastical tribunals.The following issues were discussed at the meeting : the lack of canonical form of marriage ceremony , punitive sanctions and their applications , the probability of existence of the marriage sacrament without faith, exclusion of the indissolubility of marriage , and other procedural changes regarding Romana Rota. In addition, practical courses, which were devoted to analyzing specific cases according to the discussed topics, were held.
Cardinal Raymond Berk ,the Prefect of the Supreme Tribunal of the Apostolic Signatura , Cardinal Francesco Kokkopalmerio , the president of the Pontifical Council concerning the interpretation of legislative texts, Archbishop Antoni Stankiewicz , Honourable Dean of the Romana Rota, professors of the University of the Holy Cross and the rest universities of the world , who are the canonists of Roman Curia and judges of the ecclesiastical tribunals, participated in the meeting this year.
Blessed by His Beatitude Sviatoslav and supported by the Congregation for the Oriental Churches the employees of the Metropolitan Church tribunals participated in this course.
Fr. Roman Dutcha
PUBLICATIONS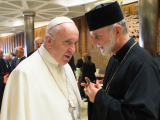 An unprecedented event took place in Rome on July 5-6. Desiring to demonstrate support for the Ukrainian Greek-Catholic Church at a time of...
MEDIA