Kazakhstan Catholic Bishops assured Ukrainian Citizens in Their Spiritual and Material Support
Tuesday, 06 September 2016, 11:03
Bishop José Luís Mumbiela Sierra, Head of the Conference of Kazakhstan Catholic Bishops, on behalf of the Conference and all Catholics of Kazakhstan in his letter to the Synod of Bishops of the UGCC, what is being held in Brukhovychi now, expressed his solidarity and support to the Ukrainian people in this rough time.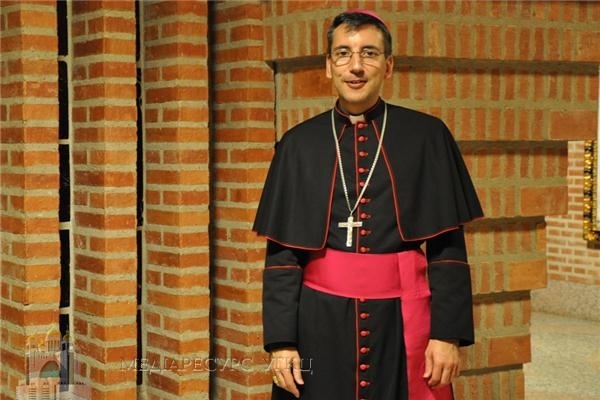 A letter of support was read by Apostolic delegate to the Greek Catholics in Kazakhstan and Central Asia mitred archpriest Vasyl Hovera. "Catholic Church in Kazakhstan especially commemorates events taking place in Ukraine, as far as many of our believers: German, Polish, Ukrainians were born in Ukraine, and during Stalin's terror were deported to Kazakhstan. We do not stop praying for a restoring peace in your land", is said in the letter. According to Head of the Conference, because of numerous victims of military actions on East Ukraine, Kazakhstan Catholics feel pain and sympathy with them. "Hundreds of thousands temporarily displaced persons need help from the whole world. Responding to Pope Francis's appeal to collect money for helping injured in a conflict zone, we decided to join this action, and on 1 May 2016 in the name of solidarity with east Christians in all Catholic cathedrals of Kazakhstan we collected money to help Ukraine", bishop José Luís told. Bishop recalled that Kazakhstan is united with Ukraine by spiritual bonds. First of all, it is an intercession of two martyrs: bishop Mykyta Budka and Fr. Oleksiy Zarytskyi, Ukrainians by origin, however they faced their martyr deaths at Karlag, Kazakhstan. Hieromartyr Oleksiy Zarytskyi, who served for Catholics of Kazakhstan, Russia and Central Asia, while Church was persecuted, is especially glorified by believers of both eastern and Latin tradition. At the end bishop wished a fruitful work for the Synod of Bishops of the Ukrainian Greek Catholic Church.
The UGCC Department of Information
PUBLICATIONS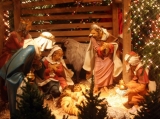 Christ is Born! "Today Christ is Born of the Virgin in Bethlehem. Today, the eternal One has a beginning, today the Word becomes...
MEDIA