"Let us open our hearts to the dwellers of Donbas, and their hearts" UGCC Head on Radio Maria
Sunday, 14 December 2014, 11:30
I appeal to all of you not to divide Ukrainians! May God protect us from the temptation to distrust the Donbas residents or to ignore them. Right now, we have the unique opportunity to open our hearts to these our brothers and sisters, and their hearts -- to a free and independent Ukraine. It is respect that is the foundation of the unity of our country. Remember, that in Donbas, are our brothers and sisters who await a good word from us.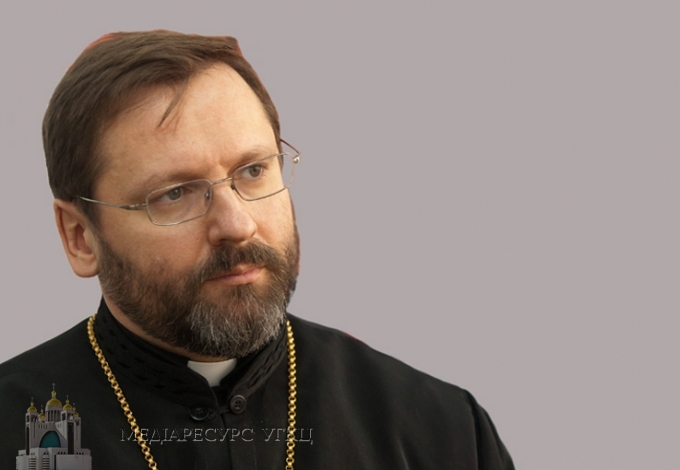 UGCC His Beatitude Sviatoslav in an interview fro Radio Maria. 
"I greatly respect the people who live in Donbas, continued the Prelate of the Church.  Once I served in the army in Luhansk and had the opportunity to get to know thepeople of that region." 
He is convinced that the people of Donbas are special.  They never had an easy life, but always lived  from the toil of their hands.  "These people remember their best years of life exactly  during the time of the Soviet Union.  Why?  Because after its demise, this region was never truly developed;  it was mercilessly exploited.  That is why these people right now do not believe us," he explained. Besides that, the Church Head is convinced that in order to gain the trust of the Donbas residents, much effort is needed.  "It is necessary not only in words, but in acts, to convince them that it is the European path is the way of future development," he added. 
UGCC Department of Information
PUBLICATIONS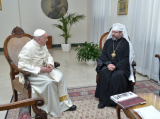 3 July at 10:00 AM, at Casa Santa Marta in the Vatican, Pope Francis met with His Beatitude Sviatoslav. The meeting was held at the request of the...
MEDIA