"Let us work without a sense of pressure but following heart", His Beatitude Sviatoslav to the workers of Patriarchal Curia during Zoom meeting
Saturday, 04 July 2020, 19:38
May God bless all of us so we as a community of Patriarchal Curia could be able to respond adequately to all challenges our Curia, Church and whole society faces today, - said His Beatitude Sviatoslav, Head and Father of the UGCC during a Zoom meeting held on July 3.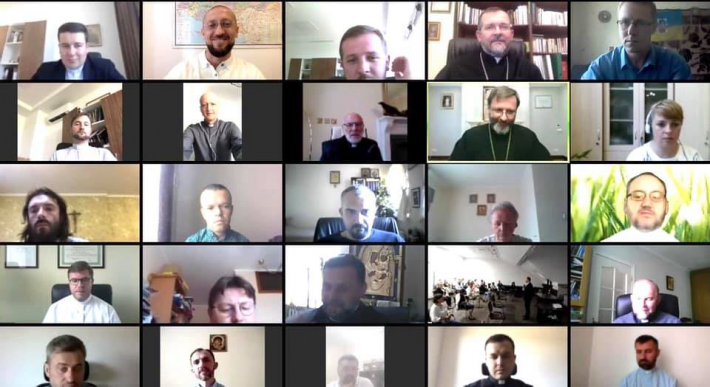 During the meeting he informed that Fr. Andriy Maksymovych, the Patriarchal Curia Administrator is completing his work in the Patriarchal Curia and going back to servicing at the Holy See. Head of the Church expressed his gratitude to Fr. Andriy for his significant input into the forming of the central structure of our Church.
Fr. Andriy, in turn, thanked His Beatitude Sviatoslav for trusting him administration of the Patriarchal Curia. The priest also thanked the Synod of Bishops and all bishops who work within the Curia, particularly bishop Volodymyr Viytyshyn, a valid archbishop of Ivano-Frankivsk archeparchy and bishop Ihor Vozniak, metropolitan of Lviv, on the territory of what the Patriarchal Curia functions.
Temporarily, the responsibilities of an administrator of the Patriarchal Curia are taken by Fr. Volodymyr Misterman, previously a deputy administrator of the Curia.
Thereafter, His Beatitude Sviatoslav presented a newly designed structure and conformity in the Curia. Specifically, he shared his vision of how the Curia will work further at a time of a quarantine and post-COVID world.
The UGCC Department for Information
PUBLICATIONS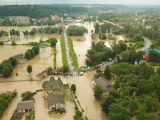 Your Graces and Excellencies, Very Reverend and Reverend Fathers, Venerable Brothers and Sisters in monastic and religious...
MEDIA