Life-giving Soil for a New Generation
Thursday, 12 September 2013, 17:58
It is well-known that the growth of a plant is largely dependent on its environment. Yes, given a plant which has adequate light, kept at a proper temperature, and protects itself from any harmful outside forces, it is likely to grow well.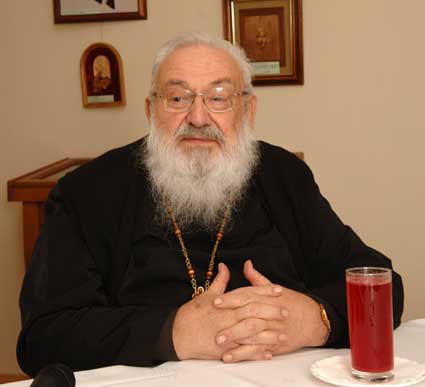 I mention this fact of nature because we often talk along these same lines in regard to the future development of our society - with much focus on the growth of the new generation. In this transitional period of our history, this sort of consideration is very appropriate.  How is this new generation supposed to develop and grow, a generation upon which we place such enormous stakes? This is a complex process which cannot be left to chance - which must be given direction with favorable conditions, just as is the case with plants.
I would like to draw the attention of readers, whether young or old, to the phenomenon of growing mature in good faith and good behavior: from the moment a child is born it develops in a positive manner as long as it feels the genuine love of its parents. Month after month, year after year, the process of a child's development relies heavily on the self-esteem it gets from feeling their parents', family, and friends' love and respect, as well as the example set by their mother and father's attitude towards one another. This idea was very aptly illustrated by the poet Taras Shevchenko, "once goodness is poured from the heart, it will never harden."
That which begins in the home should continue in school through teenage years; the process does not stop at the age of twenty, it lasts many years. A human learns to be good by the examples of other people in their life – they take to heart that which is good, and when they reach a mature age they are prepared and willing to share goodness with everybody they come in contact with.
While a person develops in their own goodness, it is important for that person to keep in mind that they are also responsible for spreading goodness with those younger than them, and should be aware that they serve as examples in their behavior. While parents are the first examples of goodness, they are far from last. A high school teacher who treats their students with respect; a professor of higher education who rewards their students for effort; a worker of the service industry who promptly and conscientiously meets the needs of their customers; a prosecutor who objectively and impartially presents their case – are people of all ages who can serve as good examples and be positive role models, people who carry the great responsibility for the state of society today and how it will look in the future.
The opposite is also true; anybody who behaves poorly from a position of influence, especially a person acting as an example over those younger than them, leads society to a state of ruin: a politician who acts only in self-interest instead of the common good; a journalist who deliberately distorts the truth; a businessperson with no regard for the law; a university president who forces employees and students to vote against their beliefs; a teacher who is cruel to their students (not to mention parents who abuse their children). Every person who is a bad example has the potential to make another person worse – this is a very real enemy to society, a bad example impedes society's growth and development.
As great as is a person's responsibility as can be the punishment; we take a lesson from the Old Testament Book of Kings. There are a number of figures found in this book, people of civil importance and influence who, rather than acting as examples of kindness, wisdom, and justice, deceived their people, leading them down the path of sin and disobedience - these people were punished by God with their own behavior.
Some people dismiss this example claiming it was a very long time ago and would never happen today. In fact, the opposite is true. Poor, dishonest, unscrupulous behavior that encourages evil is just as prone to God's punishment today as it ever was. May it be God's will that bearers of poor example be few.
Dear readers! You have not read a word of this article that is new or unheard of; and likewise it was not my intention to write something for sake of sensationalism. I only wish to remind you that this is a part of normal, human life. We all dream of a better future, and to a large extent we are able to contribute to the realization of this wonderful aspiration when we set examples before our youth, ever encouraging them to do good.
+Lubomyr
PUBLICATIONS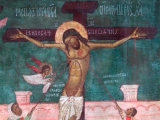 "Open to me the doors of repentance, O Giver of Life. As we worship in Your temple this morning, teach us how to purify the temple of our...
MEDIA