Lisbon elects new coordinator of the UGCC chaplaincy in Portugal
Wednesday, 09 June 2021, 22:53
Lisbon hosted a meeting of the UGCC chaplaincy in Portugal and the election of a coordinator. The new coordinator was Fr. Gabriel Tymchyk. And his assistants - Fr. Silvio Litvinchuk and Fr. Taras Gaivonyuk.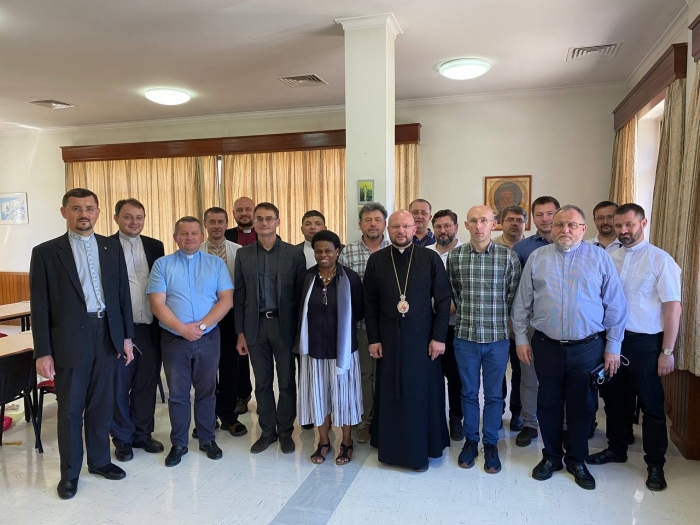 Eugenia Costa Quaresma, President of the Obra Catolica organization in Portugal, and the team of the Pastoral and migration department headed by Bishop Stepan Sousa took part in the elections.
Paz and the newly elected Coordinator of the UGCC chaplaincy in Portugal and his assistants, the head of the PMV, also met with the bishop responsible for Migration at the Conference of Bishops of Portugal, Daniel Battaglia Henriquez.
Bishop Stepan introduced the coordinator and his assistants to the Portuguese Bishop and thanked the conference of bishops for their care and all possible support for the UGCC faithful in Portugal.
In response, Daniel Battaglia Henriquez thanked the head of the PMV for the work that he does both for the faithful of his church in Portugal and for all the faithful of the UGCC who are located outside their native country and stressed that people really need such care from the Church.
PUBLICATIONS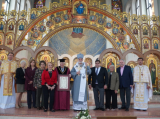 Archbishop Borys Gudziak of Philadelphia, President of UCU, conferred the award of honorary Doctor Honoris Causa of the Ukrainian Catholic...
MEDIA