Listen, Think and Act, His Beatitude Sviatoslav met with Ukrainian youth in Rome
Tuesday, 09 October 2018, 10:13
His Beatitude Sviatoslav, the Father and Head of the Ukrainian Greek Catholic Church, headed the Liturgy at the Procathedral of St. Sophia in Rome, and later met and talked with Ukrainian youth.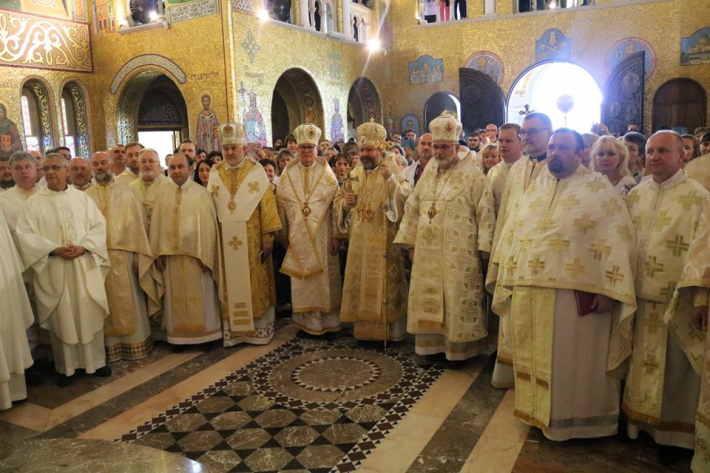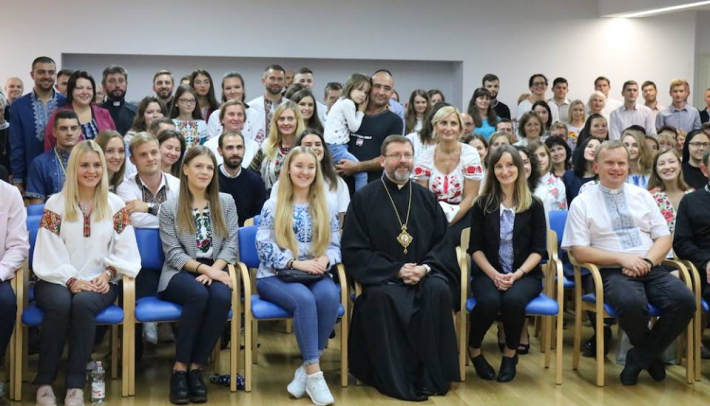 "I would like to listen to you more and hear you. This is what the delegates of the Papal Synod from around the world are trying to do today. To be at the Pontifical Synod on the topic of youth in Rome and not to meet with Ukrainian youth - it would be strange," said His Beatitude Sviatoslav.
The Head of the UGCC shared his thoughts on the results of the speeches of the Bishops at the Synod, who represented the voice of youth from all over the world.
"A Bishop from the Philippines told us such a story. One day a boy came to him and asked to sign a T-shirt. The Bishop was surprised, but signed. In a few years he met the guy who said to him: "Master, you signed me a T-shirt three years ago, since then it has always been under my pillow. I have not seen my father for three years. And your signature, and this T-shirt, was a sign to me that I still have a daddy. I was able to see my dad because of you." When he said this - all the Bishops began to cry. I have never seen Bishops weeping ... It was the voice of the guy who longs for his dad. Perhaps his dad had left him in order to go to work, to make money. But he does not need this, he needs his father's presence," said His Beatitude Sviatoslav.
Another topic discussed at the Pontifical Synod - new types of communication, new technologies. "Our part of life in virtual reality really changes us. It is said that those born after 2000, have a special name - millenials generation because they have not seen the world without gadgets. One Bishop told such a story: a small child, two years old, perfectly knows how to deal with an ipod. Once they took away the device and gave her a magazine. She pulls with her finger but the image does not jump, and the child starts to think that something is wrong with her finger. Artificial intelligence seems to be a model with which a young person wants to compare himself. But we are not cars," noted the Head of the UGCC.
He also noted that today young people live in a world full of technology, while they lack regular human relationships and communication, and they often feel lonely. "We in social networks can contact the whole world, have plenty of ​​followers, but feel terribly thirsty for a meeting with a living person," said His Beatitude Sviatoslav.
In addition, at the Synod, the theme of examples and models for youth is raised. "Young people around the world say they lack adults. Because an adult is someone who is mature. Now all the old ones want to be young. They look at young people, immitate them and want to be always young. But young people need to meet with a mature person," said the Patriarch.
His Beatitude Sviatoslav also noticed that today the youth grows very quickly, especially in Ukraine, maybe even too fast. "Those guys and girls who saw death at the front return home grayish. And when they meet an immature politician, a half-hearted public leader ... and when they encounter an immature priest, it is the most frustrating" said the Head of the UGCC.
He stressed that today the entire Universal Church is trying to understand the difficulties that young people face in order to find adequate answers. "The methodology of the Pontifical Synod is this: to listen, think and act. I would like us to listen to each other, and when we get out - to think and do something," called the present girls and boys the Head of the UGCC.
pmv.ugcc.org.ua
MEDIA