May all be one – a task God gave our Church in current circumstances, - Head of the UGCC at the tomb of St. Josaphat
Friday, 12 November 2021, 22:29
Saint Josaphat showed with his life that a case of unity and gathering all those who are scattered belongs to God. A big task for our Church emerges from here, mainly for those who were called by God. Our Church continues its mission to gather all those who are scattered around. The Ukrainian Greek Catholic Church is the only space amongst all brunches of Kyiv Christianity which works on unity of our nation wherever our people are. His Beatitude Sviatoslav, the Father and Head of the UGCC said in his homily during the Liturgy at St. Peter's Basilica in Vatican at the tomb of Saint Josaphat Kuntsevych.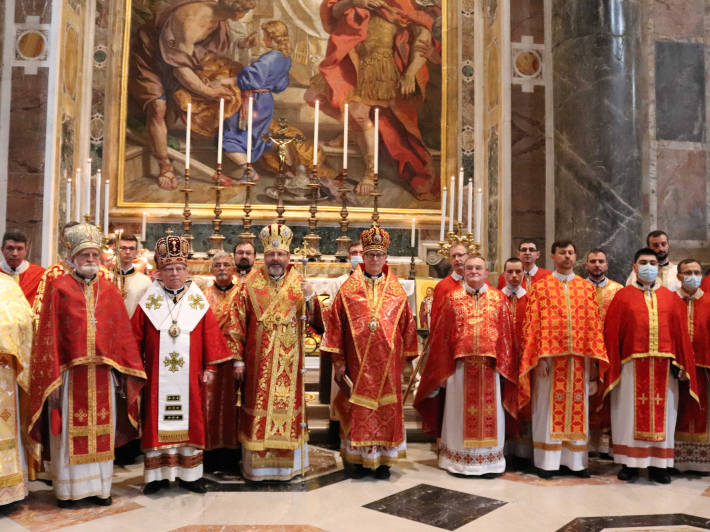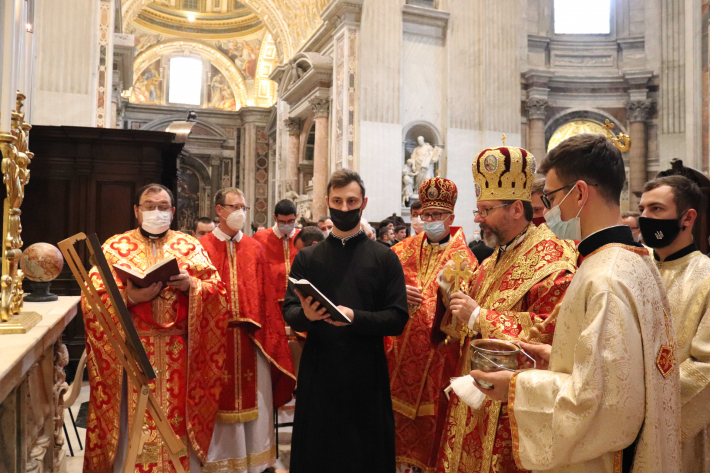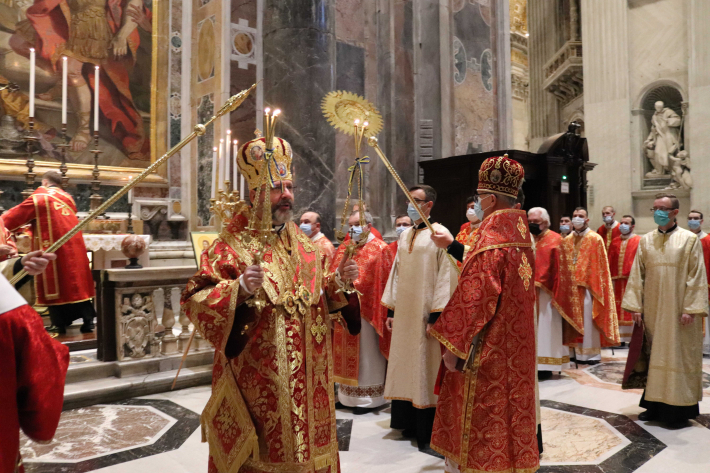 At the beginning of the homily the Head of the UGCC mentioned that a description of the Good Shepherd means a messianic sign.
The preacher spoke about three dimensions of a good shepherd. The first sign is about times described as such when God won't trust ministry to anyone. The second one is about gates which are an open space of communication with God. And the third sign of Messiah is a task to gather all scattered ones, captivated and refugees.
"Those words about Divine ministry, about God who cares for us today, that good news is words of special encouragement and consolation", the Head of the UGCC mentioned.
These words sound especially deep at the tomb of St. Josaphat who is commemorated today in accordance with Gregorian calendar and solemnly celebrated at St. Peter's Basilica, the Head of the Church said.
His Beatitude Sviatoslav also recalled two dates celebrated this year in the UGCC, both happy and sad, 75th anniversary of the Lviv pseudo-sobor and 425th anniversary of the Union of Brest.
"Just the day before yesterday we were commemorating Zamoyski Synod which was a sign of unity of Kyiv Union Church", he added.
The Head of the UGCC considers that that these three historical events show us a perspective which we regard as light poured onto today's mission of our Church, modern ministry and which ways to follow in order to live on further as Church, nation and part of this disoriented, wounded humanity.
The Head of the UGCC emphasized that at the feet of St. Josaphat we feel a moment of great consolation together with encouragement to pastoral conversion, which was brought up during the Synod of Bishops of the UGCC this year online.
Furthermore, His Beatitude Sviatoslav explained that pastoral conversion is not about planning organizing some colossal events, but rather building up human relationships, which are especially affected in the conditions of the pandemic.
"We pray to St. Josaphat to become our helper and intercessor, so our Church gets to the peak of tasks set by God, whereas we have enough courage to take up bold reforms despite all criticism all over us. As we do not work for the sake of cheap praises. We look for God's will in order to accomplish His amendment "may all be one", His Beatitude Sviatoslav summarized.
The UGCC Department for Information
PUBLICATIONS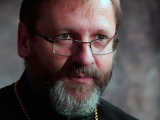 I must say that in Ukraine and other post-Soviet countries, we still feel the consequences of decades of totalitarian rule. In a totalitarian...
MEDIA