May the Holy Spirit teach us to pray with the Church and in the Church during this difficult time, His Beatitude Sviatoslav in the video project
Tuesday, 07 July 2020, 12:59
A Christian is not a separate or closed person who lives his own, deeply private life. To be a Christian means to be a member of a community. This was emphasized by the Head of the UGCC in the 8th part of the Zhyve TV project His Beatitude Sviatoslav: #clrealy_about_complicated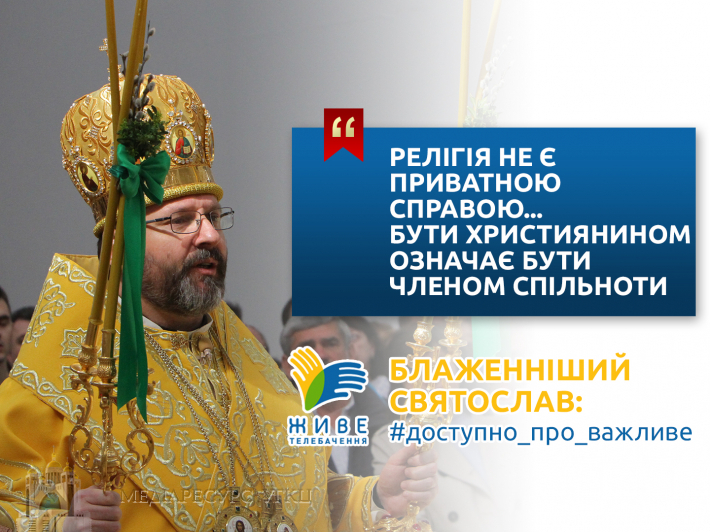 The Head of the Church explained the importance of participating in common prayer, for example, in the Liturgy.
"Unfortunately, in today's world it is generally accepted that religion is a private matter that should not be talked about in society or mentioned in a conversation with people. Instead, the truth of who a Christian is shows that we are all saved as those who belong to God's people. Therefore, to be a Christian means to be a member of the community," the bishop said.
His Beatitude explained that even when praying alone, a Christian should feel part of the church community. And when we gather for common prayer, we feel that we are united in one community only through the action of the Holy Spirit, who is the teacher of true prayer.
The Head of the UGCC also explained why the Liturgy is often called a divine service. "During the Liturgy, the Son of God Himself descends from heaven to those gathered in his Name to serve them. And because we have many personal needs, wounds or some unresolved issues, the Divine Liturgy is the best time to present to God everything that worries us," said His Beatitude Sviatoslav, adding that to be together in prayer during the Divine Liturgy is a natural way to be a Church.
At the end of the catechesis, the Head of the UGCC invited all not to be afraid to get closer to God and to the community of the Church. "May the Holy Spirit teach us in this difficult time to pray with the Church and in the Church, with Christ and in Him to our Heavenly Father," His Beatitude Sviatoslav wished.
We remind you that on May 16, 2020, the UGCC launched a new video project His Beatitude Sviatoslav: #clearly_about_complicated
In it, the Head of the UGCC explains important Christian truths in an accessible way. The first programs of the project were devoted to the content of prayer, but now the Head of the UGCC is reflecting on its method. You can watch new parts of the project every Saturday at 21:00 on the "Zhyve TV channel" on YouTube or the "Zhyve TV" page on Facebook
The UGCC Department for Information
PUBLICATIONS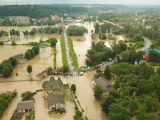 Your Graces and Excellencies, Very Reverend and Reverend Fathers, Venerable Brothers and Sisters in monastic and religious...
MEDIA