Members of the Synod were introduced a current state of implementing of UGCC Strategy 2020
Saturday, 08 September 2018, 12:54
An executive secretary of Working committee of implementing Strategy of UGCC development by 2020, Fr. Andriy Onuferko, P.h.D. presented key points of mapping out the strategy to the members of the Synod of Bishops, which is taking place in Lviv-Briukhovychi Sep 2-12, 2018.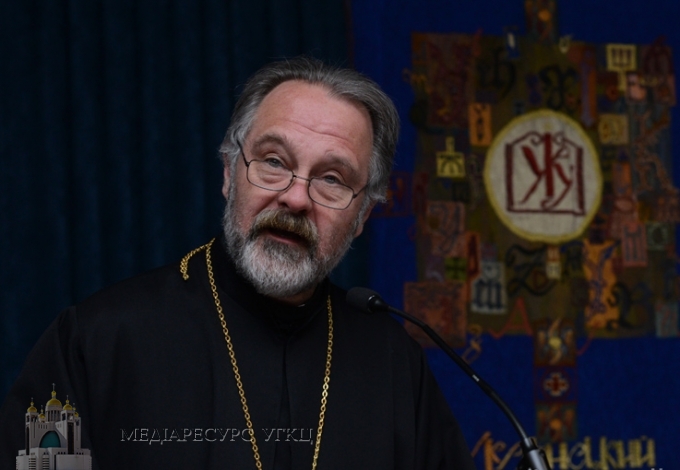 Members of the Synod were informed how the Working committee is getting ready to delegate authority to the administration of Patriarchal Curia. Over the past year a tight collaboration has been established with Administrator of Curia regarding priorities of a program "The vibrant parish – a place to encounter the living Christ".
Fr. Andriy also outlined some statistics data they collected about pastoral service at parishes and missionary pastoral communities of UGCC in 2017. A statistical survey gives an opportunity to see the conditions of parochial life according to the program "The Vibrant Parish": The Word of God – Catechization, Liturgy-Prayer, Ministering a neighbor (diaconia), Maintenance - Governing the Sacraments, Communion – cohesion and missionary ethos.
Monitoring was the third topic to present. As for Fr. Andryi, the Working Committee together with eparchial coordinators prepare an annual document called "Steps forward", where different tasks and priorities are mentioned. This kind of monitoring is held three times a year.
Another point that was brought up is that much has been gained within years of the Working committee's activity in reviving a parochial life. "We launched different tools starting with a Pastoral letter of His Beatitude Sviatoslav "The Vibrant Parish – a place to encounter the living Christ" from 2011.
"We will enhance implementation of tasks of our Synod for this year, regarding its main theme – The Word of God and Catechization. We are preparing some new publications on Liturgy and prayer and planning to reissue some materials, taking into account an experience of the recent years", said Fr. Andryi Onuferko.
The UGCC Department for Information
PUBLICATIONS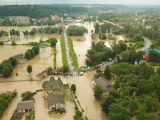 Your Graces and Excellencies, Very Reverend and Reverend Fathers, Venerable Brothers and Sisters in monastic and religious...
MEDIA