Metropolitan Stefan will celebrate Holy Thursday Services at Immaculate Conception Cathedral in Philadelphia
Saturday, 12 March 2016, 13:36
On Holy Thursday March 24, Metropolitan Stefan Soroka, together with archieparchial priests, will celebrate the Divine Liturgy at 10:30 a.m. in the golden-domed Ukrainian Catholic Cathedral of the Immaculate Conception, Philadelphia, Pa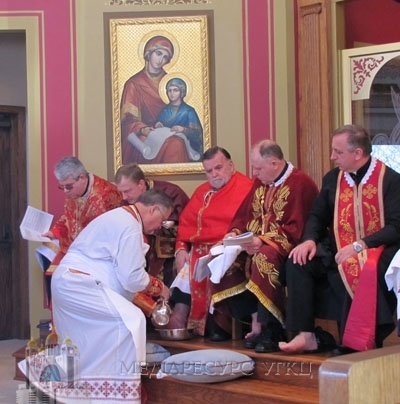 This Divine Liturgy commemorates the institution of the Holy Eucharist and the Priesthood. At this Divine Liturgy, Metropolitan Stefan will perform the traditional washing of the feet and the Holy Chrism will also be consecrated. All the faithful are invited and encouraged to attend this Divine Liturgy on Holy Thursday in our Cathedral in Philadelphia during this Jubilee Year of Mercy.
http://www.ukrarcheparchy.us/
PUBLICATIONS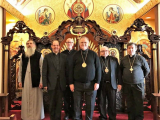 This is the way the rest of our entire life could pass us by. The problem is that we identify ourselves with our body and aspire to attain happiness...
MEDIA