New Bishop Ivan Kulyk: I see it as our task that we learn to be good people and zealous Christians
Monday, 02 December 2019, 18:00
First of all, I would like our Eparchy of Kamianets-Podilsky to develop and grow spiritually through a good liturgical prayer, a good preaching of the Word of God, catechesis, the ability to listen to one another and serve one another, and especially the needy.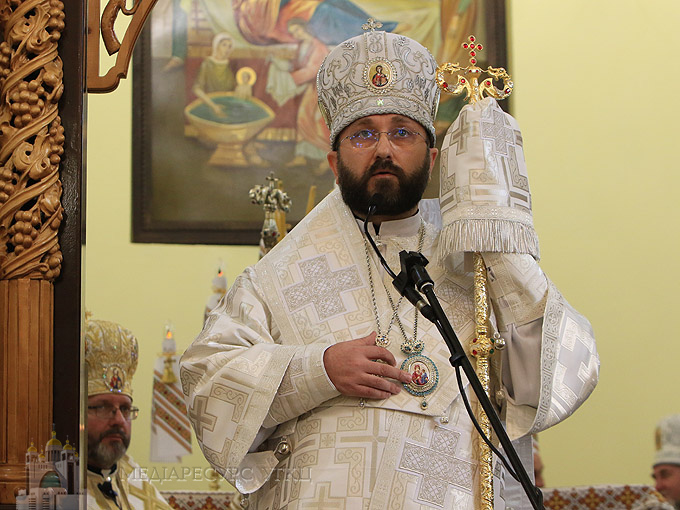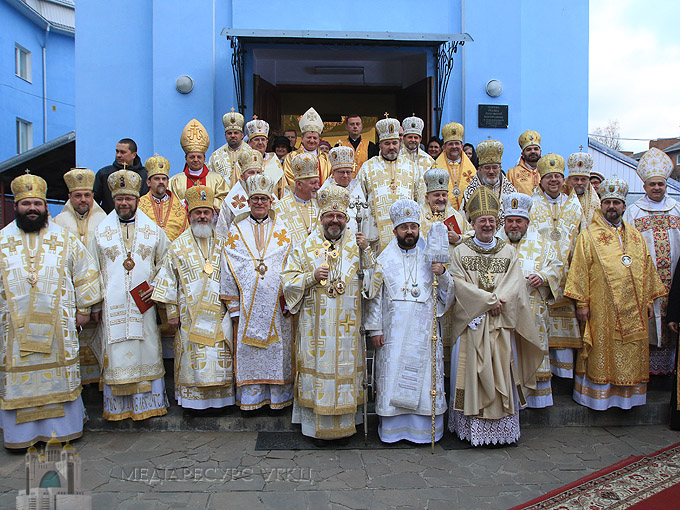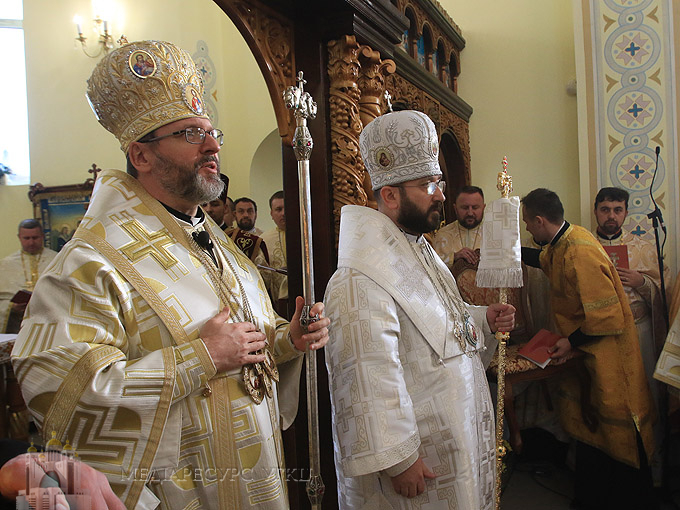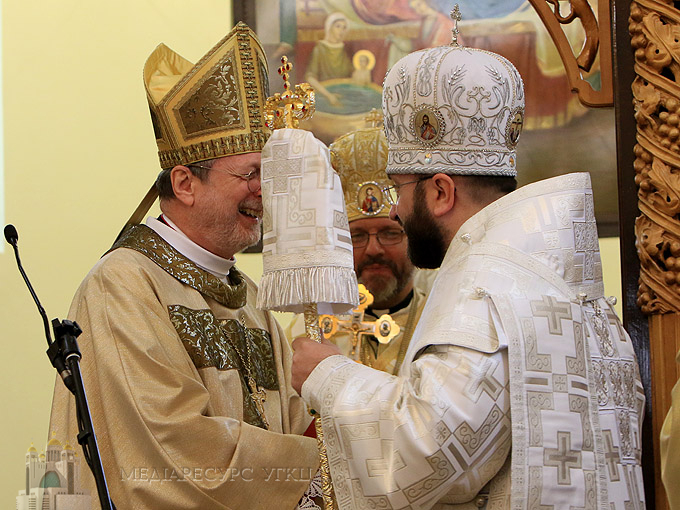 The new Bishop of the UGCC Ivan Kulyk said this in his thankful speech. His Episcopal Ordination and the Rite of the Enthronement took place on December 1, 2019 in Khmelnytsky at the Cathedral of the Nativity of the Blessed Virgin Mary.
"There will be many challenges and work ahead of us. However, I would very much like us all together to learn to be good people and zealous Christians," he emphasized.
The Bishop recalled that the Kamianets-Podilsky Eparchy was solemnly proclaimed at this temple three years ago. "On that glorious historic day, His Beatitude Sviatoslav proclaimed the Father and Teacher of the Church Gregory the Theologian as the patron saint of our Eparchy. Then our Patriarch said such words: "I wish that we could pray and be as deeply connected with God as Gregory the Theologian." Let these words of our Patriarch be a signpost and an encouragement for us to truly pray, to be deeply united with God in our lives," wished Bishop Ivan Kulyk.
Bishop Ivan expressed gratitude to His Beatitude Sviatoslav for his episcopal ordination. He also thanked his assistant consecrating Bishop Vasyl' Semeniuk, Archbishop and Metropolitan of Ternopil-Zboriv. "Thank you for giving me a well-formed structure of the Greek Catholic Church in Khmelnytsky region today," he said.
In addition, he thanked the second consecrator, Bishop Dionisiy Liakhovych, the bishop for Ukrainian Greek Catholics in Italy, "for 10 years of communion prayer life at the parish of Saints Sergius and Bacchus in Rome."
Bishop Ivan thanked separately for the presence and prayer of Pope Francis' representative in Ukraine, the Apostolic Nuncio, Archbishop Claudio Gugerotti.
The UGCC Department for Information
PUBLICATIONS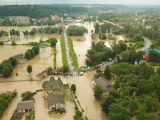 Your Graces and Excellencies, Very Reverend and Reverend Fathers, Venerable Brothers and Sisters in monastic and religious...
MEDIA