Online pilgrimage on the occasion of honoring a miraculous icon of the Blessed Virgin Mary continues on Yasna Hora in Hoshiv
Sunday, 09 August 2020, 16:38
August 4, 2020, on the preceding day of honoring the Blessed Virgin Mary who was glorified in a miraculous icon on Yasna Hora in Hoshiv, an online pilgrimage started with the Stations of the Cross of our Lord Jesus Christ with the Most Holy Theotokos. It was led by Fr. Anastasiy Kabal, OSBM.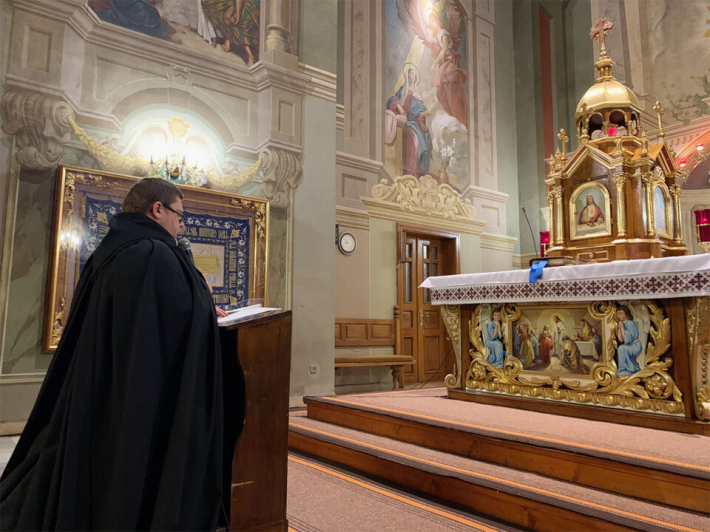 "Virgin Mary is always present in a mystery of Christ and Church since Annunciation Day. All her life is inextricably linked with a mission of Jesus Christ. The Blessed Virgin Mary who suffers at the feet of the crucified Christ is a model of a unity with her Son in sufferance", emphasized Fr. Anastasiy at the beginning of the Stations of the Cross.
The Stations of the Cross finished with a prayer to the Blessed Virgin Mary, who was glorified in a miraculous icon on Yasna Hora.
Today, August 5, on a feast day of commemorating Hoshiv miraculous icon of the Mother of God, a live broadcast of a festive Divine Liturgy starts at 11 am.
West Office of Zhyve.TV based on materials of http://osbm-hoshiv.in.ua/
PUBLICATIONS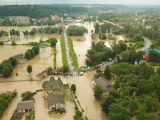 Your Graces and Excellencies, Very Reverend and Reverend Fathers, Venerable Brothers and Sisters in monastic and religious...
MEDIA