Orphans Care Center visited Old Halych under a Prayer for the Orphan Day
Tuesday, 14 November 2017, 21:38
November 12, 2017 a mission of "Orphans Care Center" of LA UGCC together with pupils from boarding schools and rehabilitation training centers and family-type orphanages of Lviv and Lviv region visited Krylos village (old Halych).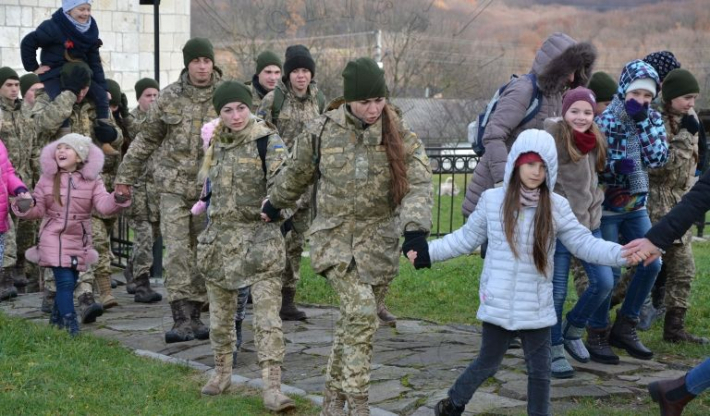 The trip was held for the support of St. Nicholas Foundation under an All-Ukrainian prayer for the orphans. Children were seeking for the answer: how to be a good child. That was a topic of this spiritually instructive trip. During the day children entertained with an interesting program prepared by the volunteers of "Helping Hands" movement. This year cadets of Petro Sahaidachnyi National Army Academy helped animators.
The day started with a Divine Liturgy in Dormition Church by the accompaniment of children's choir of Garrison Church "Anhelyky". After the Liturgy ended the parishioners of the church had a chance to become guardian angels for an orphan, getting an icon of the Holy Family with the text of a prayer with a name of an orphan. Later, the participants of the trip had a guided tour in Metropolitan palace, Museum of Folk Architecture of Halych and Galician National natural park.
Pilgrims expressed their gratitude to fr. Yaroslav Zholob, the senior priest of the Dormition church for the opportunity of spending a day in Krylos, as well as everyone who physically, financially and spiritually contributed to organizing this pilgrimage. Such kinds of trips, organizers assume, is a small seed of kindness planted in a heart of every child.
Western Bureau of "Live.TV" by materials of www.kapelanstvo.info
PUBLICATIONS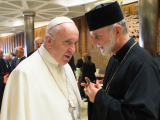 An unprecedented event took place in Rome on July 5-6. Desiring to demonstrate support for the Ukrainian Greek-Catholic Church at a time of...
MEDIA