Our veterans are treasure of Ukrainian society with enormous potential for development, - His Beatitude Sviatoslav
Friday, 24 September 2021, 12:01
The war on East of Ukraine has been lasting for seven years and almost every day we receive news about Russians attacking our positions, wounded and dead Ukrainian soldiers. For these years a great society of veterans of Ukrainian – Russian war has been formed. The UGCC has been supporting our soldiers at the front line and in civil life so far. About the needs of Ukrainian defenders, problems of the whole society caused by war, His Beatitude Sviatoslav, the Father and Head of the UGCC and Yuliia Laputina, Minister for Veterans Affairs of Ukraine discussed in the Open Church program.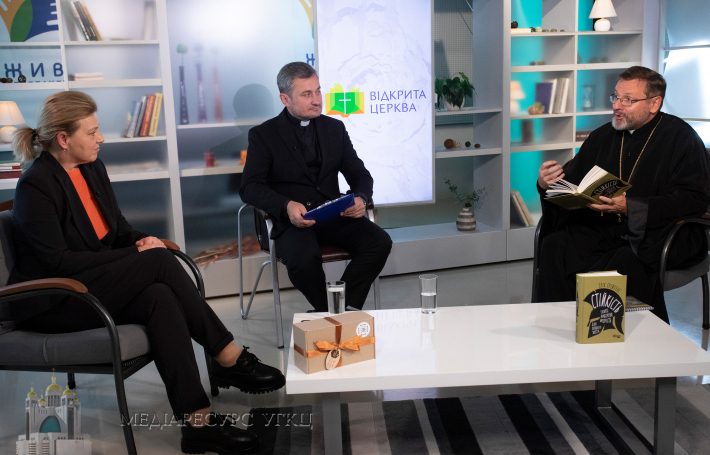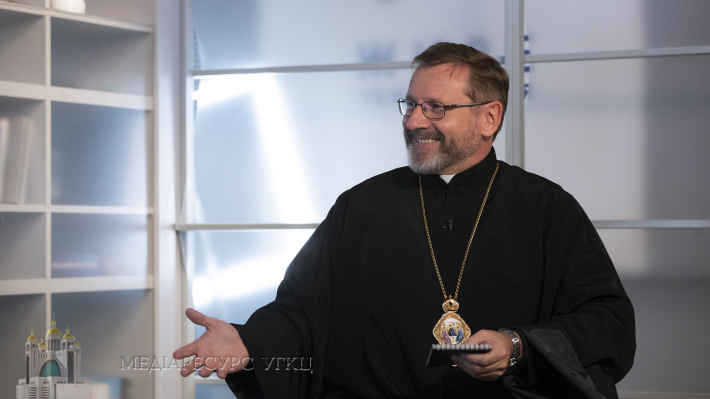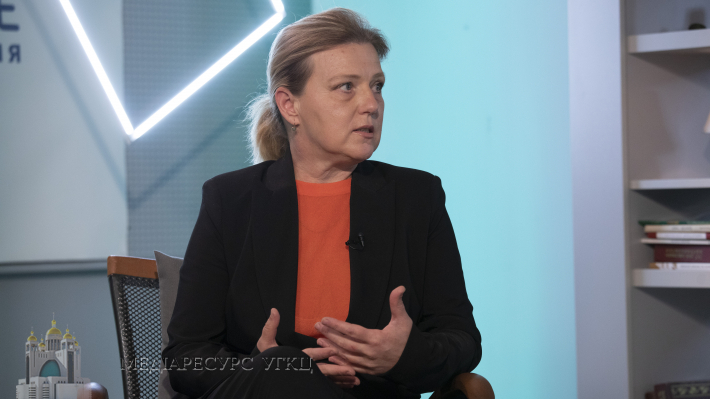 "Ministry of Veterans Affairs of Ukraine is established to facilitate comfortable adaptation for our defenders on their return home and enable them to realize themselves in life and be socially and financially secured. Another task of the ministry is to bring Ukrainian values, values of democratic world into our society. Thus, the mission of our ministry is to promote development of national steadiness through veterans, their values, capabilities and abilities, which has to become a hub of like-minded and not indifferent people", Yuliia Laputina underlined.
The UGCC, in turn, has supported defenders of Ukraine since the war broke out. Military chaplains, actually, are based at every military unit. Pastoral centers for militaries and their families are formed at every eparchy and rehab centers are established at monasteries.
Defence of the Motherland has to be a matter of the whole society, real value shared by all people, a peaceful life of whose is being redeemed with a daily sacrifice of our defenders.
"Our defenders need to see and feel that those values they atoned for were not in vain. The most painful for them is not a matter of social struggles but rather the fact that politicians and officials who are mocking at those values. That what hurts the most, - the Head of the UGCC emphasized. – If we move on with living pretending the war has never happened – a temptation to turn a blind eye to defend our country will arise. That is how we will escape the eyes of another veteran. It is absolutely immoral to delegate all the responsibility for defending our country to the only group of military men. We need to remember today that defence of our country is a duty of every citizen. I assume that mainly these values are integral for our country. Respect to our veterans, providing with some state program of their rehabilitation and re-socialization is a bullet point of Church pastoral care".
The Synod of Bishops of the UGCC approved a separate document which is called "Healing the wounds of war": pastoral care is basically a therapy, directed onto healing both souls and bodies of people affected by this war.
Summing up, His Beatitude Sviatoslav compared veterans to yeast put into dough. Veterans are that yeast of new Ukraine, who will keep awake all: the Church, government and politicians. Veterans form an enormous potential for development of our society. They feel their great capacity to give their lives and their mission – to build up".
The UGCC Department for Information
PUBLICATIONS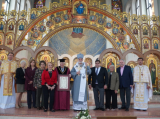 Archbishop Borys Gudziak of Philadelphia, President of UCU, conferred the award of honorary Doctor Honoris Causa of the Ukrainian Catholic...
MEDIA