Pope Francis to the Catholic Bishops of Ukraine: Closeness to God must precede your every action and revive it
Friday, 27 November 2020, 14:46
On the occasion of the annual joint retreat and fraternal meeting of Greek Catholic and Roman Catholic bishops of Ukraine, which ends today in Briukhovychi, His Holiness Pope Francis sent his cordial greetings to the bishops and assured them of his spiritual closeness.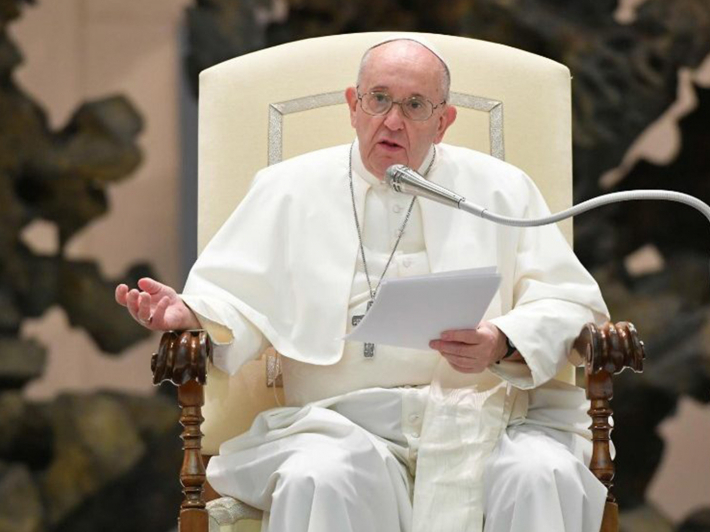 "In the context of the many current difficulties facing your beloved country, I would like to remind you first of all that today the world seeks the nearness of God, even unconsciously," the Holy Father wrote in a letter to the Catholic hierarchs of Ukraine, whom he calls fellow bishops.
The Pope stressed that closeness to God must precede and revive every action of the Ukrainian bishops. From this closeness to God, according to him, also comes the closeness to the people entrusted to their care.
"Jesus loves to approach His brothers through us, through our hands, our words and hearts. Even in our poverty, we must see to it that no one sees God as distant, that no one sees God as an excuse to build walls, destroy bridges, and sow hatred. Our task is to proclaim immeasurable love, which looks at the boundless horizon of God's mercy," the Pope emphasizes.
In conclusion, the Holy Father wholeheartedly blessed the bishops and all the faithful entrusted to their pastoral care.
We remind you that from November 24 to 26, 2020, the annual joint retreat of Greek Catholic and Roman Catholic bishops of Ukraine took place at the RCC retreat house in Lviv-Briukhovychi. This year's keynote speaker was Bishop Mykola Luchok, Auxiliary Bishop of the Mukachevo Diocese of the RCC. In addition, today, in the afternoon, after the spiritual exercises, a fraternal meeting of Catholic hierarchs of Ukraine took place.
The UGCC Department for Information
PUBLICATIONS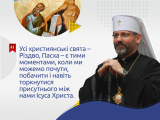 All the richness of the Christian life, our feasts, our Divine Liturgy are an opportunity to experience the events that the apostles went...
MEDIA