President of the Council of European Bishops' Conferences Archbishop Gintaras Grušas visits wounded Ukrainian soldiers
Tuesday, 19 July 2022, 21:17
President of the European Council of Bishops' Conferences Archbishop Gintaras Grušas visited wounded Ukrainian soldiers during his recent stay in Ukraine. He was accompanied by Fr. Andriy Zelinsky, deputy head of the Department of Military Chaplaincy.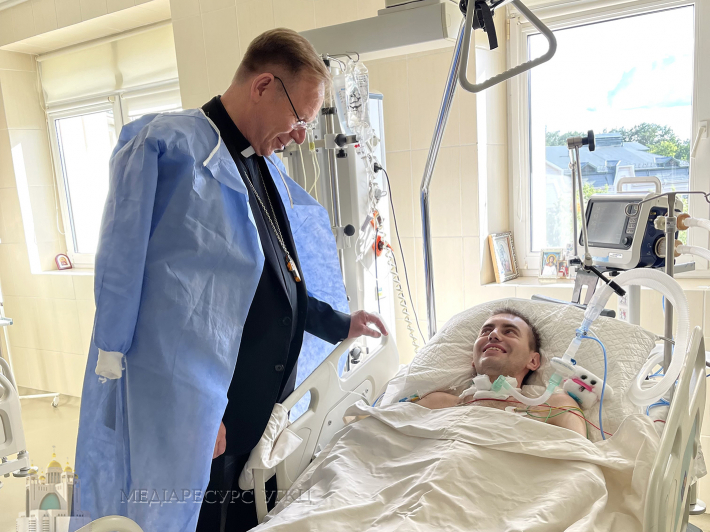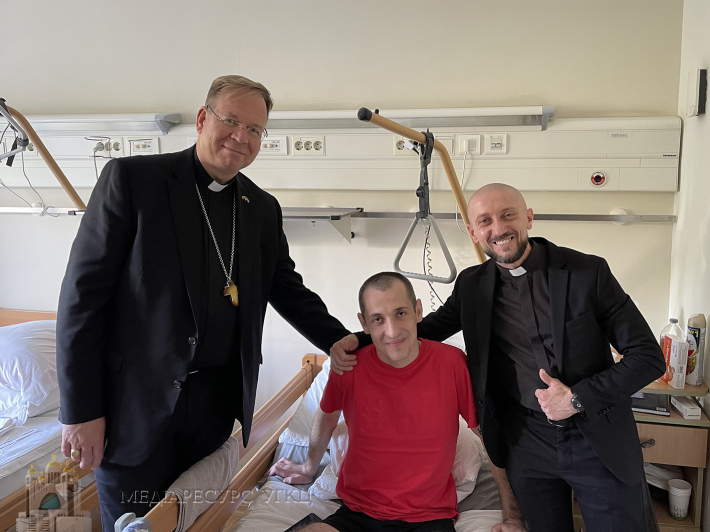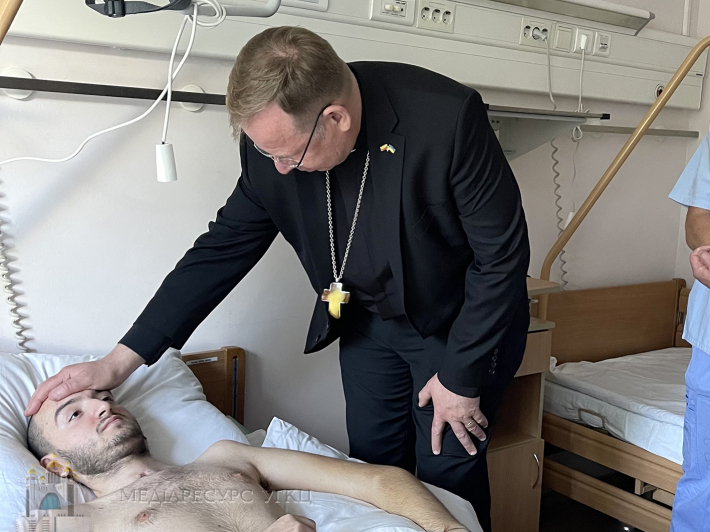 After a short conversation in the hospital wards, the Archbishop noted the high level of morale and motivation of our soldiers, despite the fact that many of them today have significant difficulties related to serious injuries received at the front.
The soldiers willingly shared their thoughts and impressions with the Archbishop. Some only recently managed to return from captivity, in which they had spent several months.
Today, Ukrainian physicians are devoting great efforts to put them back on their feet. There is still a long period of rehabilitation ahead, but even today, during the meeting with the Archbishop, all the wounded expressed their desire to return to active duty as soon as possible.
Archbishop Grušas spent much of his pastoral ministry among military personnel as a military ordinary of the Lithuanian Army. Giving his episcopal blessing to our wounded soldiers, he expressed words of strong support and consolation to their mothers and wives.
The Archbishop shared inspiring thoughts of great hope with the Ukrainian soldiers, saying that today's suffering and struggle of the Ukrainian people for their right to a peaceful life will become a guarantee of the well-being and prosperity of Ukraine in the future.
The UGCC Department of Information
PUBLICATIONS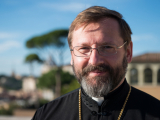 Glory to Jesus Christ! Dear Brothers and Sisters in Christ!
MEDIA