Religious Freedom Ambassador of Canada praised the activities of the Church in Euromaydan
Wednesday, 29 January 2014, 11:52
January 26th His Beatitude Svyatoslav met with Mr Andrew Bennett, the Religious Freedom Ambassador of Canada, in his country residence. The meeting of compliance in Ukraine for Religious Freedom.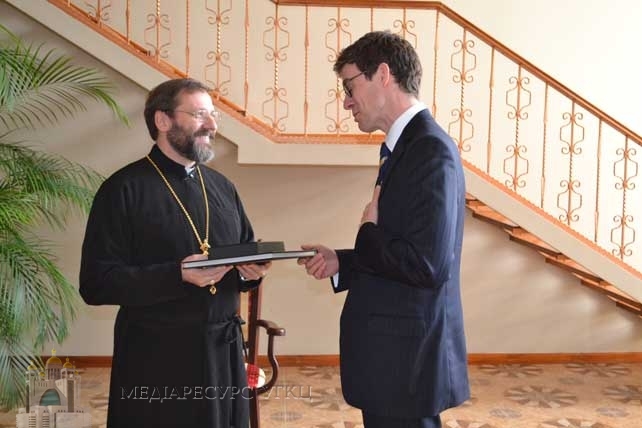 First of all, the parties discussed the current state of the Ukrainian Greek Catholic Church, especially in the light of recent letter, His Beatitude Svyatoslav received from the Ministry of Culture of Ukraine on 6 January 2014. The Primate of the Church spoke about the progress of the situation and the meeting with the Minister of Culture, when further clarification on the letter was given. In particular, it was stated that at least now the Ministry does not aim to put any pressure on the Ukrainian Greek Catholic Church as far as the presence of the priests at the Independence Square or take legal action to stop the activities of religious organizations of the Ukrainian Greek Catholic Church.
Andrew Bennett also discussed with the Head of the UGCC in Ukraine the compliance status of religious freedom, equal treatment of all religions. It was stated that the relationship of the Church and the State in Ukraine bend their steps to the approval of the concept of church-state relations on an equal basis.
Another theme of the meeting was the activity of the Ukrainian Council of Churches and religious organizations in the light of developments in Euromaydan. The participants positively appreciated the peacemaking role of the clergy of various denominations in preventing provocations and violence during the peaceful protests taking place in recent months. Besides AUCCRO initiative to resolve the crisis in Ukraine and prevent bloodshed was positively evaluated.
UGCC Department of Information
PUBLICATIONS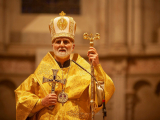 The shock of the wanton violence and massacres calls us to conversion. The gun culture, violence on screens, and personal morality, in...
MEDIA