Representatives of University College for Teacher Education of Christian Churches (Austria) visited Lviv
Thursday, 01 March 2018, 22:56
Dzerovych Center for Education and Learning received representatives of University College for Teacher Education of Christian Churches (Austria) (Kirchliche Pädagogische Hochschule Wien/Krems).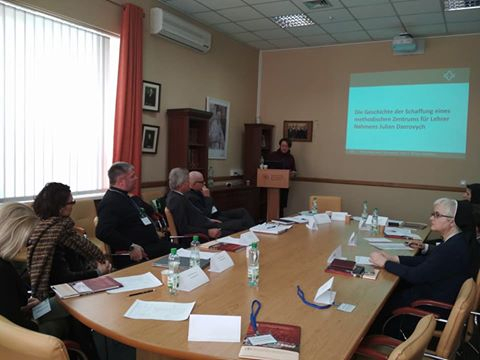 On Monday the delegation, headed by Rector Dr. Christoph Berger, had a meeting at the House of Metropolitan with Volodymyr (Grutsa), Auxiliary Bishop of Archeparchy of Lviv, and Bohdan (Danylo), Bishop of Eparchy of Parma (USA).
On Tuesday there was a meeting at the Philosophical and Theological Faculty of Ukrainian Catholic University during which history of UGCC, contemporary challenges in education and learning were discussed.
On Wednesday guests from Vienna took part in a joint strategic planning seminar of Dzerovych Center for Education and Learning (Archeparchy of Lviv), Commission of Education and Learning of UGCC and employees of educational units of Ukraine.
West office of "Zhyve TV" based on materials from ugcc.lviv.ua
PUBLICATIONS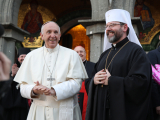 ROME - As the Catholic Church's Synod of Bishops in Rome was meeting on Oct. 11, it was another synod across the Aegean Sea in Turkey that sent...
MEDIA