Seminarians of Kyiv Spiritual Seminary participated in ecological campaign "Clean up the Dnipro River – the cradle of baptism"
Monday, 30 July 2018, 14:41
July 27, in terms of All-Ukrainian pilgrimage of seminarians of UGCC to Kyiv, next to the Patriarchal Cathedral of Resurrection of Christ, was held an ecological campaign "Clean up the Dnipro River – the cradle of baptism". The community of Kyiv Three Holy Hierarchs Spiritual Seminary also joined this action.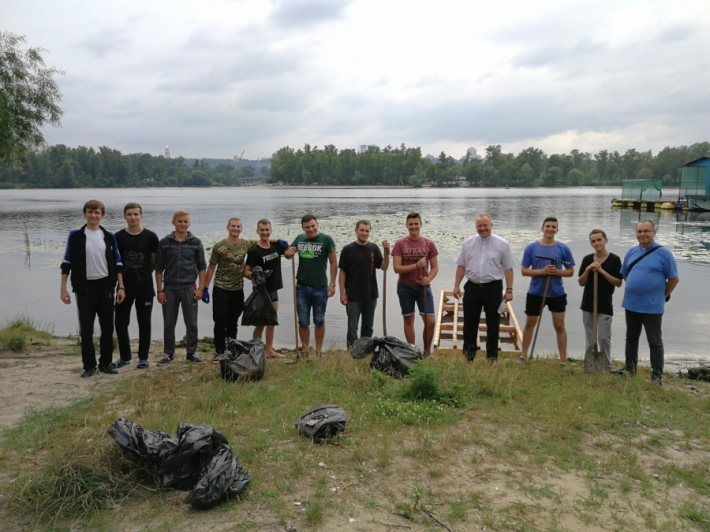 "This kind of campaigns are crucial in our postmodern time. Now more than ever before, a human destroys and pollutes the environment. This is the manifestation of our consumer culture", Fr. Petro Zhuk, rector of Kyiv Spiritual Seminary outlined.
According to Fr. Petro ecological crisis it is, first of all, spiritual crisis of a person, crisis in her relations with God. To overcome this crisis, we should start personally with ourselves. Need to remember, the way we treat environment and nature – is our way to express our gratitude to its Creator. The condition of the environment is a heritage we pass our next generations. Thus, nature protection, the moderate consumption of its resources are also the manifestation of love to a neighbor, to those who come after us.
Environmental preservation is an obligation of a Christian, the responsibility for obtaining a big gift – creation, what God gave us because of His love to us.
ktds.org.ua
MEDIA