The anthology of poems dedicated to Patriarch Josyf Slipyi was published
Wednesday, 08 January 2014, 16:45
At the end of 2013 in the publishing house "Nova Zorya" (Ivano -Frankivsk) a book "A live source of a heart" was published .The anthology of poems dedicated to Patriarch Josyf Slipyi".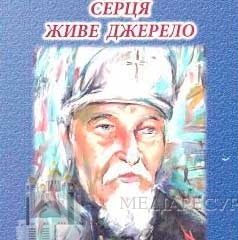 It was reported in the press service of the Society "Saint Sophia" USA.
The publication coincided with the 50th anniversary of the faith confessor's liberation from the bondage is the third , supplemented and corrected edition ( the previous two - 1995, 2000) , which collected and offered readers the best of all the poetic works of 19 authors from Ukraine and the diaspora .
With artistic expression poets created the image of Patriarch Josyf Slipyi – a person, a citizen, the confessor of Christ faith, whose life and work were entirely put on the altar of Church service, the Ukrainian people and Ukraine.
The compilers of the books are Academician of National Academy of Sciences Leonid Rudnytskyi and Director of the Philology Institute of Vasyl' Stefanyk National University of Precarpathia, prof. Dr. Stepan Horob. The book also contains a thorough article by Dr. Iryna Ivankovych "Literary horizons of Patriarch Josys Slipyi ", and the whole edition is enriched with paintings reproductions by famous diaspora artist Yuriy Gura
Anthology was published with the assistance of the Ukrainian Catholics Religious Society "Saint Sophia" USA.
The book can be found in the bookstores of Shevchenko Scientific Society in Lviv.
UGCC Department of Information
PUBLICATIONS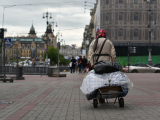 Pastoral Letter of the Synod of Bishops of the Ukrainian Greek-Catholic Church of 2020 to the clergy, religious, and laity...
MEDIA