"The bishops of the Roman Catholic Church and Ukrainian Greek Catholic Church seek to jointly celebrate the fifteenth anniversary of the arrival in Ukraine of the holy Pope John Paul II", - the Head of the UGCC
Friday, 27 November 2015, 09:26
An important topic of our discussion was a joint celebration of the Year of Divine Mercy, which was declared by the Pope Francis in the whole Catholic Church. We exchanged various initiatives on His common experience, recalling the positive atmosphere of the last joint conference of the monkhood of the UGCC and the RCC, which was held recently. So, we discussed the fifteenth anniversary of the arrival in Ukraine of the holy Pope John Paul II in the context of the joint celebration of the Year of Divine Mercy. We strive to mark the event together, both in Kyiv and Lviv.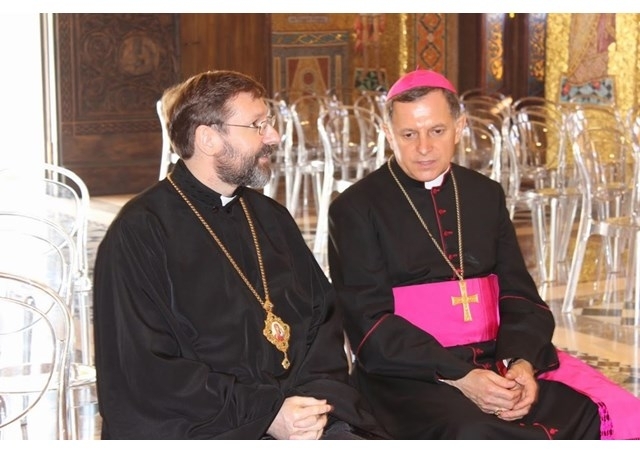 It was reported by the Father and the Head of the UGCC, His Beatitude Sviatoslav in a comment for the radio "Vatican", talking about the progress of another fraternal meeting of the UGCC, Mukachevo Eparchy of the GCC and the RCC in Ukraine. The event took place on 25 November in recollection and recreation centre in Lviv Archdiocese of UGCC in Bryukhovychi near Lviv.
An important topic of discussion was also the last Papal Synod on the vocation of the Christian family in the modern world. "The theme of the family, the couple, and their pastoral care was the basis for discussions in the context of recent so called "anti-discrimination" amendments to the Labour Code. So we tried to understand, on the one hand, the situation we are in, and how we coordinate pastoral initiatives of both bishoprics RCC and UGCC. Notably, we are absolutely united on tactics of protection of the marriage dignity and the wording of the best programs to preparing marriage, support of married couples, particularly in the first five years"- He added.
According to His Beatitude Sviatoslav, the joint meeting was important and interesting, as the bishops of both rites were able to coordinate their actions for next year.
UGCC Department of Information
PUBLICATIONS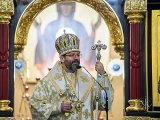 Head of the Ukrainian Greek Catholic Church brings multifaceted experience to project of evangelization.
MEDIA