The Charitable Fund, Caritas-Kolomyia-Chernivtsi UGCC Eparchy, supports the healthy development of some hundred children
Thursday, 08 August 2013, 16:46
Within the past few days, due to the initiative of Caritas-Kolomyia-Chernivtsi UGCC Eparchy, the summer camp A Vacation with God, involving some one hundred children, came to a close.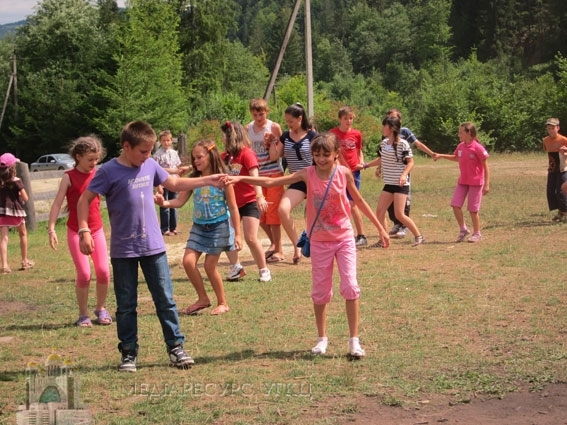 This  three-week long camp for children from 7 to 17 years old, enabled children from all types of families (including average, crisis, limited income, large) to participate side by side in a camp held in the beautiful Carpathian Mountains.    
Communicating with the Creator through prayer and participating in activity games – surrounded by the beautiful Carpathian landscapes, offered children aged 7-17 an opportunity to be on vacation in an environment void of computers and the internet.  Information provided by Caritas-Kolomyia-Chernivtsi Press Agency.
"108 children came together from the whole eparchy – that is the largest number of children that have gathered here during all the camps held in Dora.  Such an interest testifies to the fact that in today's world it is important to ensure a safe harmonious vacation for children where they can be one-to-one by themselves," comments Deacon Sehiy Tryfiak, head of Caritas-Kolomyia-Chernivtsi Eparchy.
The counselors noted that this year the children were extremely active, were eager to take every opportunity to learn something more about the world, were interested in everything that surrounds them,  and posed original questions.   The camp program did not have free time but was created so that the children would be continually involved in some activity.  After three-weeks of observation, the camp counselors noted positive changes in their behavior.  Above all, one could note that despite all the activities, the children found some inner peace and regained balance.  For this, many children return to the camp year after year…  Some of the alumni returnees assist the staff in working with the younger children
UGCC Department of Information  
PUBLICATIONS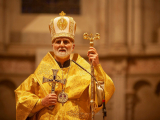 TUESDAY, JUNE 4 DURING HIERARCHIAL DIVINE LITURGY AT THE UKRAINIAN CATHOLIC CATHEDRAL IN PHILADELPHIA OVER 50 BISHOPS, WILL PARTICIPATE...
MEDIA