The Church that helps people: the patriarchal econom spoke about the results of the Anti-Crisis Center
Wednesday, 20 May 2020, 20:43
7,000 food kits were distributed, UAH 5,000,000 worth initiatives were implemented, of which UAH 400,000 was raised through online donations. The UGCC Anti-Crisis Center has been actively operating for more than two months now, coordinating the Church's ministry during the pandemic and looking for ways to help those in need. Fr. Lubomyr Yavorsky, patriarchal econom told about the results of his work in an interview with "Zhyve Television."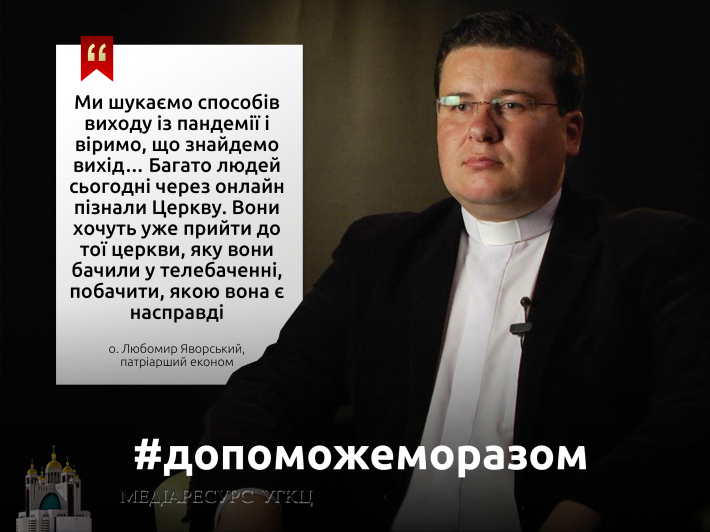 Today there are many requests to the Church for help.  Different categories of people apply.  However, first of all, today we help those who are at the forefront - doctors.  We, as the Church, really want to be side by side with doctors.  That is why we have about 170 medical chaplains today," said Fr.  Lubomyr.
 The UGCC has also set aside its church space for medics, where they can be quarantined if necessary.  These are the Patriarchal House in Lviv, the Theological Seminary in Ivano-Frankivsk, and other church institutions, which, according to the priest, can be provided, if necessary, to medical workers.
"One of the most active ways for the Church to serve today is to feed the hungry.  "A lot of people need food now.  And, unfortunately, this need is growing," said the patriarchal housekeeper.  "Through the efforts of the Church and sponsors, more than 7,000 food kits have been delivered to the homes of various categories of people throughout Ukraine."
Father Lubomyr also noted that after His Beatitude's call not to give him gifts, but to make a donation to the pandemic fund instead, many people responded.  As a result, donations in the amount of UAH 120,000 were received.
 According to the patriarchal housekeeper, sponsors in various eparchies both in Ukraine and abroad provided great support for the service of the UGCC in the conditions of the pandemic.  Thanks to them, the Patriarchal Curia was able to implement many initiatives worth UAH 5,000,000.
 "Our first goal was to serve in times of great need;  today we have another task before us - to think how we will get out of this," said Fr.  Lubomyr Yavorsky added, "we are looking for ways out of the pandemic and we believe that we will find them… People miss the Church very much, and we hear it.  Many people today have come to know the Church through online broadcasts.  They want to come to the church they saw on television, to understand what it really is."
 We would like to remind you that to find publications related to the activities of the UGCC during the pandemic, as well as to tell about such activities, you can use the hashtag #допоможеморазом
The UGCC Department for Information
PUBLICATIONS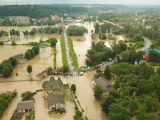 Your Graces and Excellencies, Very Reverend and Reverend Fathers, Venerable Brothers and Sisters in monastic and religious...
MEDIA