The Cross of the Lord encourages us not to give up even when we grow weary, His Beatitude Sviatoslav on Sunday of the Veneration of the Cross
Tuesday, 06 April 2021, 12:01
Let us not lose hope because the source of our strength comes from the Precious and Life-Giving Cross of the Lord. This was emphasized by Father and Head of the UGCC His Beatitude Sviatoslav during a sermon to the faithful on Sunday of the Veneration of the Cross.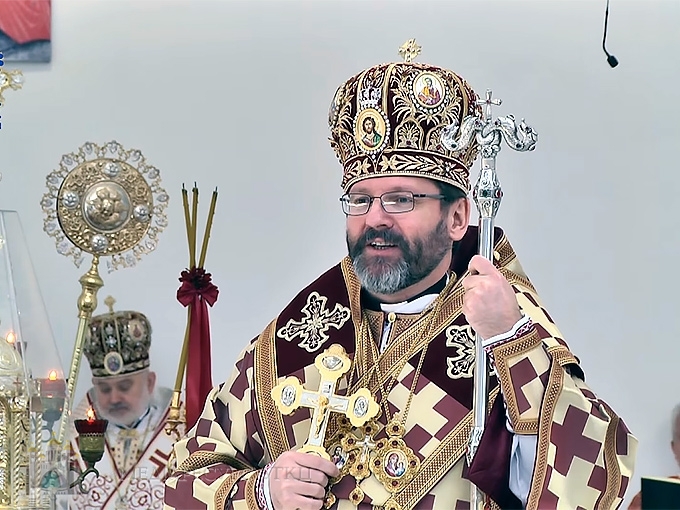 According to him, God revealed everything about Himself to man at the moment of the crucifixion of Jesus Christ: "On the cross, God fully showed His love for man. He showed how far He is willing to go in order to rediscover and embrace with His love a man who lost access to the love of God. That is why the full revelation of God's love is not just being preached to us today, but it becomes available."
The preacher pointed out that, as we hear today, a disciple of Christ can only be someone who renounces himself and follows Christ. His Beatitude Sviatoslav then asked to put the words of self-denial in the context of Easter: "He who thinks that his salvation and life depend on the fruits of his labor is deeply mistaken."
In his sermon, the Head of the Church recalled the story of the Israelites, who won the battle with Amalek only when Moses prayed on the mountain with his hands up. "Looking at Moses' raised hands in the battle against the Amalekites, the Church Fathers saw in this gesture an image of the Precious and Life-Giving Cross on which Christ, like the new Moses, raised His hands to defeat evil," the preacher said.
His Beatitude Sviatoslav drew attention to the fact that this year we are experiencing Sunday of the Veneration of the Cross in the circumstances of universal fatigue. As a result of the pandemic, even powerful and prosperous states with good health care systems are exhausted. And psychologists point out that today humanity is tired not only of the virus, but also of not understanding where to draw strength.
"This Cross of the Lord, which we solemnly carry and worship today, is a divine source of answers to the questions of modern man and an urge not to give up even when we are tired," summed up the spiritual leader of Ukrainians.
The UGCC Department for Information
PUBLICATIONS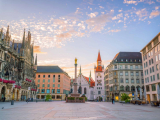 The enthronement of Bishop Bohdan Dziurakh as the Apostolic Exarch, which will take place on April 18, was an opportunity to talk about the...
MEDIA