The head of the Pastoral-Migration Department in Madrid met with representatives of Ukrainian organizations in Spain
Thursday, 11 March 2021, 12:52
During his pastoral visit to Spain, Bishop Stepan Sus, Head of the Pastoral and Migration Department of the UGCC in Madrid, met with Ukrainian NGOs and activists, including Yuriy Chopyk, Chairman of the "Ukrainian community of Spain for the rights, honor, dignity of Ukrainians," head of the society "Code of the Nation" Myroslava Kavatsyuk, and the head of the creative association "Our Word" Halyna Koryzma.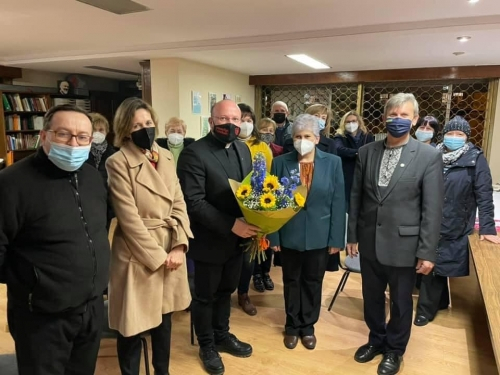 The participants discussed the challenges facing the Ukrainian community in Madrid, the activities of Ukrainian studies groups, the study of the native language. They also talked about cooperation among the public organizations and the UGCC in Spain.
"We must demonstrate unity of the Ukrainian community here in Spain, in order to avoid the mistakes that are often made when NGOs become closed to new members. We must be living organizations so that the Ukrainians who live in Madrid and are not active in public or even church life, through our actions and good example, also want to join many good projects," said the head of the PMD in a speech to those present.
The UGCC Department for Information
PUBLICATIONS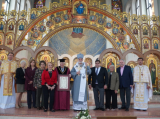 Archbishop Borys Gudziak of Philadelphia, President of UCU, conferred the award of honorary Doctor Honoris Causa of the Ukrainian Catholic...
MEDIA