The Head of the UGCC: "Among our migrant workers I didn't meet traitors of Ukraine"
Saturday, 04 March 2017, 12:53
"I want to say that among those people that rally around our churches, our parishes abroad, I didn't see traitors of Ukraine." This was said by the Father and Head of the Ukrainian Greek Catholic Church His Beatitude Sviatoslav during the live interactive program "Open Church" on the topic of "Emigration."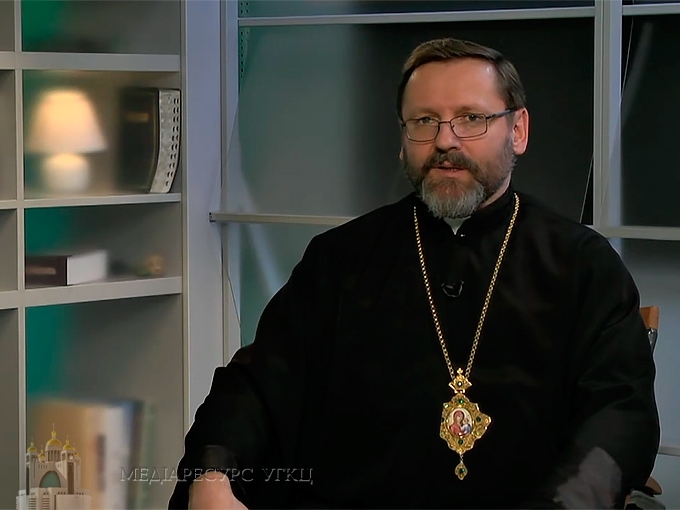 "These are honest and industrious people who very worthily represent the face of our country. They love Ukraine very much. And it's a great sorrow that many people cannot make a living at  home. Because the fate of a migrant worker is very uneasy, sometimes even dramatic. Our parishes, our communities often turn into the centers of social care and assistance to the people, who are trying to find themselves in a foreign country," said His Beatitude Sviatoslav.
Speaking about hardships which our people encounter, when going abroad, the Head of the Church noted that  he is well aware of these problems because he had to organize the first parish of the UGCC for our migrant workers in Athens. "That is why I know very well what it means to be searching for the honest employment and sacrificing yourself for the sake of your children and their future. I know very well what a nostalgia is. One cannot find overseas a true Motherland. You will always feel that your native land is that one where you were born," believes the Primate.
People migrate out of various reasons but the Head of the Church noted that those who are trying to escape problems at home, find new ones abroad.  "Believe me, abroad no one is waiting for you. We'll have to win our place under the sun and the right to be there ... The work of migrant workers and emigrants is extremely difficult. Their rights have to be defended: by them,  by the Church and by the State of Ukraine. Sometimes they go through much bigger abasements and humiliations than those which we experience in Ukraine", added His Beatitude Sviatoslav.
Speaking about a certain pastoral policy of the UGCC in relation to the Ukrainian emigrants, it consists, according to the Primate, in the golden rule, which "we have learned from the experience of previous waves of emigration: integration, but not assimilation." "When our people find themselves in other countries, our response to these circumstances is to help them integrate, find their place in that society but in no case such integration should turn into assimilation. It is that slogan with which new communities are being built and developed in the new countries of living, for instance, in Western Europe," said the Head of the Church.
"Three factors help preserve the Ukrainian authenticity in the whole world: Ukrainian Church, Ukrainian organization and Ukrainian school," summed up the Head of the UGCC.
The UGCC Department of Information
PUBLICATIONS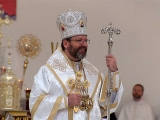 Can Easter be considered as a peculiar Christian holiday of victory and freedom of a human's will? Are we able through terrestrial examples...
MEDIA