The Head of the UGCC arrived in Munich to enthrone the new Apostolic Exarch for Ukrainian Greek Catholics in Germany and Scandinavia
Friday, 16 April 2021, 12:03
His Beatitude Sviatoslav, Father and Head of the UGCC, arrived in Munich to enthrone Bishop Bohdan Dziurakh. The inauguration of the third-ever Apostolic Exarch for Ukrainian Greek Catholics in Germany and Scandinavia will take place this Sunday, April 18, 2021.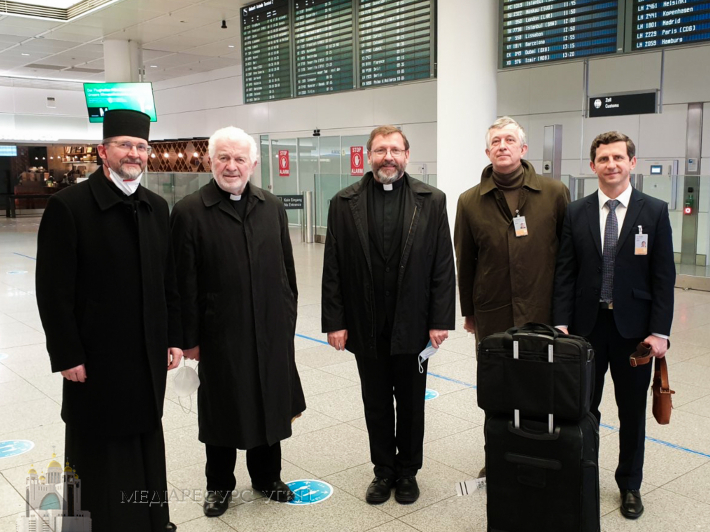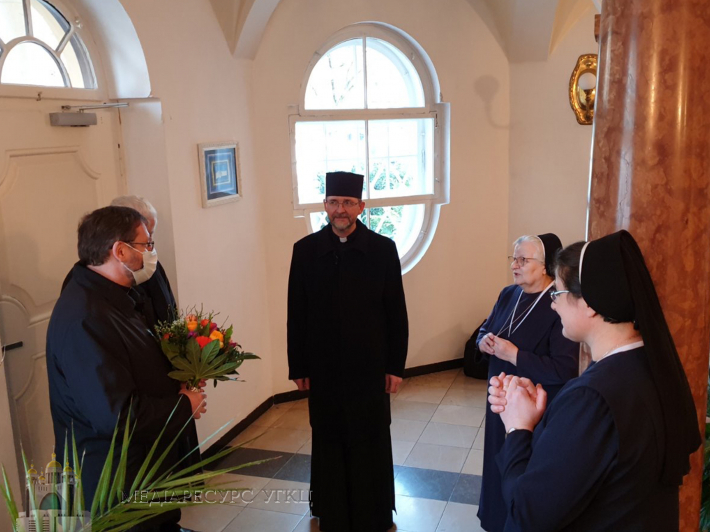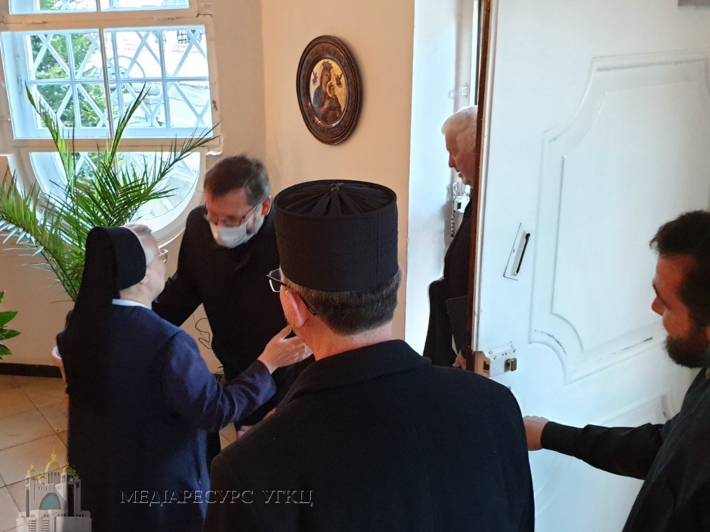 At the Munich airport, the Primate of the UGCC was met by Bishop Bohdan Dziurakh, Bishop Emeritus Petro Kryk, and also the Consul General of Ukraine in Munich Mr. Yuriy Yarmilko and Consul Oleksandr Prokopenko.
Then, at the episcopal residence, His Beatitude Sviatoslav was greeted by the Sisters Servants Yulia Boichuk and Emanuila Kindzerska.
The live broadcast of the Hierarchical Divine Liturgy with the Rite of Enthronement of Bishop Bohdan Dziurakh will be available via Zhyve TV channels on Facebook and YouTube. The beginning - at 11:00 Kyiv time.
It will be recalled that on February 18, 2021, the Vatican announced that the Holy Father Francis had accepted the resignation of Bishop Petro Kryk from the government of the Exarch of the Apostolic Exarchate for Ukrainians of the Byzantine Rite in Germany and Scandinavia. At the same time, Pope Francis blessed the decision of the Synod of Bishops of the UGCC and nominated Bishop Bohdan Dziurakh, the former Bishop of the Curia of the Major Archbishop and Secretary of the Synod of Bishops of the UGCC, as the new Exarch.
The UGCC Department for Information
PUBLICATIONS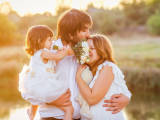 Statement of the Ukrainian Council of Churches and Religious Organizations on the need to protect the traditional family values of the...
MEDIA