The Head of the UGCC congratulated Dmytro Gnatyuk on his 90th anniversary
Sunday, 29 March 2015, 22:48
The Father and the Head of the Ukrainian Greek Catholic Church His Beatitude Sviatoslav congratulated People's Artist of Ukraine Dmytro Gnatyuk on the 90th anniversary.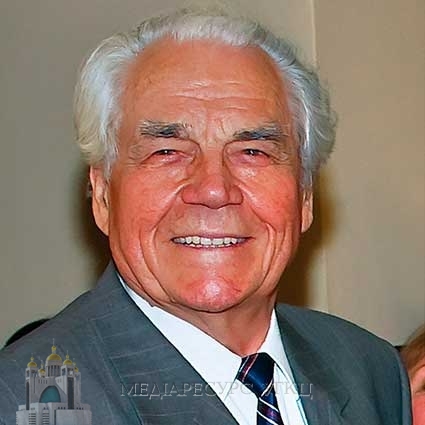 "This celebration - wrote the Head of the Church in His welcoming letter - is a great gift for the whole Ukraine since we can hardly find a corner in our native land, where the song in your unmatched performance does not sound. You are a whole epoch in the history of singing art of Ukraine, in the history of our culture, epoch that is called "Dmytro Gnatyuk". Dozens of generations, being inspired by the masterpieces - the songs "Two Colours", "Cheremshyna", "Song of the mother" will continue hearing beyond these works your unforgettable baritone. Everything you put into a song, all the depth of your feelings and attitude that vibrated in it, touched the hearts of Ukrainians by a special touch – native and sensitive".
His Eminence said that with his talent Dmytro Gnatyuk revealed the charm of Ukrainian songs around the world, songs that are the soul of our nation. "You lit hundreds of thousands of people with love to native words, to what speaks to us through the veil of time as the quiet voice of our distant ancestors" – it is said in the greeting.
"That day, when the number of years lived is closer to the glorious date, I wish you God's generous gifts. Love and respect from the family, many students and the grateful fans may give you inspiration for new high achievements under the protection of our Lady – Mother of God!"- His Beatitude Sviatoslav wished to the hero of the anniversary.
UGCC Department of Information
PUBLICATIONS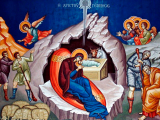 Most Reverend Archbishops and Metropolitans,God-loving Bishops, Very Reverend Clergy, Venerable Monastics,Dearly Beloved Brothers and...
MEDIA