The Head of the UGCC greeted participants of Summer School in Rome
Tuesday, 11 July 2017, 21:15
On July 9, in the premises of Society "Saint Sophia" in Rome began its work Summer School on the topic "Figure of Patriarch Josyph Slipyj in the context of international clerical and political relations," devoted to the 125-th anniversary of his birth. In this occasion His Beatitude Sviatoslav, Head and Father of the UGCC, sent the participants of the school a greeting letter and encouraged them for further scholastic searchings.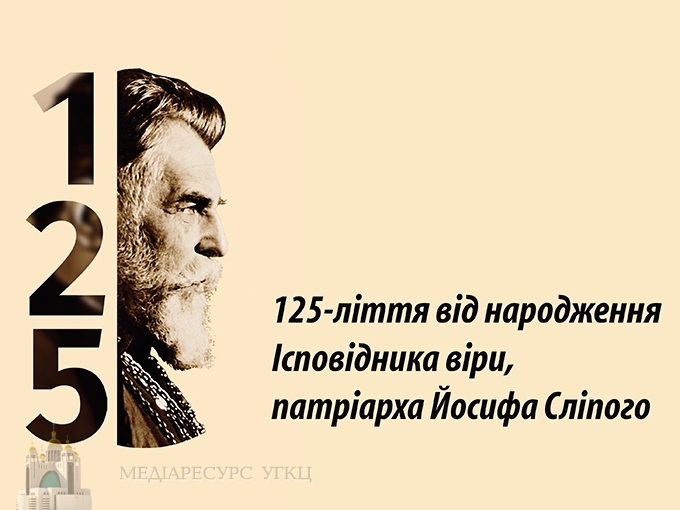 The letter was read by Fr Andriy Soletsky, the head of the Secretariat of His Beatitude Sviatoslav in Rome. In his message the Head of the UGCC notes that the place for this school wasn't chosen accidentally since it is exactly from Rome "my glorious predecessor, not having a chance to live and work in independent Ukraine, was creating the Ukrainian world. Here he founded the Cathedral of Saint Sophia Premudrosti Bozhoji and next to it - the Ukrainian Catholic University, based on faith and science as a firm foundation for revival of the Ukrainian Church and State."
The Head of the UGCC is also convinced that the topic of significance of Patriarch Josyph Slipyj in the context of international relations requires a lot of solid research and he encouraged young learners for further academic searchings. He also thanked the UCU and Society "Saint Sophia" for collaboration in organizing the Summer School in Rome.
"I would like to express special gratitude to Mr Oleh Turij, vice-rector of the UCU, for his sacrificial work for proper commemoration of the 125-th jubilee of Patriarch Josyph Slipyj," writes the Head of the UGCC.
We would like to add that the Summer School takes place in Rome from 9 till 15 of July. To participate in it were invited Master and PH.D. students, young scholars, whose work is connected with the theme of the School. The lectures of the school are Fr. Bohdan Prakh, rector of the UCU, Fr. Ivan Datsko, president of the Institute of Ecumenical Studies of the UCU, Myroslav Marynovych, vice-rector of the UCU, and other young researchers from Ukraine and foreign academic institutions.
The School began with Hierarchical Divine Liturgy led by Bishop Dionisij, Apostolic Visitor for Greek Catholic Ukrainians in Italy.
Secretariat of the Head of the UGCC in Rome
PUBLICATIONS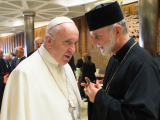 An unprecedented event took place in Rome on July 5-6. Desiring to demonstrate support for the Ukrainian Greek-Catholic Church at a time of...
MEDIA