The Head of the UGCC greeted Pope-Emeritus Benedict XVI with his 90th jubilee
Saturday, 15 April 2017, 17:44
On April 16, on the day of the Feast of Christ's Resurrection, Pope Emeritus Benedict XVI celebrates his 90th birthday. The Head of the UGCC greeted the jubilant.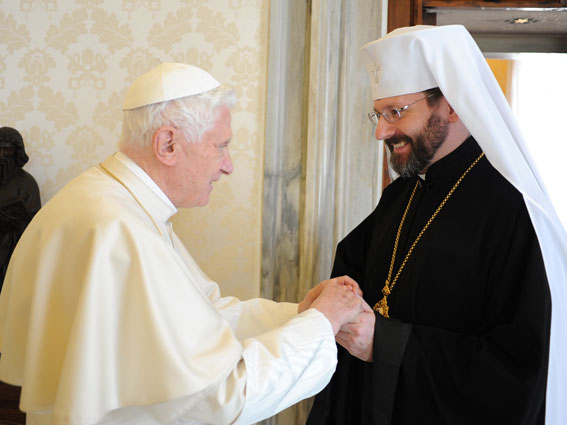 On this occasion his Beatitude Sviatoslav, the Head and Father of the UGCC, sent his Holiness a greeting letter.
In his letter the Head of the UGCC noted: "A joyful coincidence of your jubilee with the day when the whole holy Church is celebrating the Resurrection of the Lord is symbolic because you were born and baptized on Holy Saturday. During all your life, especially while serving as the successor to the Apostle Peter, you testified to the world about paschal joy and beauty of faith in the Resurrected Christ."
His Beatitude Sviatoslav also thanked Pope Emeritus for his ministry for the Ukrainian Greek Catholic Church and "pastoral closeness to the Ukrainian nation." "Working daily for the new evangelization coming true, you inspired not once our Church and other Eastern Churches to make our own spiritual contribution to the mission of the global Church," observed the Head of the UGCC.
Secretariat of the Head of the UGCC in Rome
PUBLICATIONS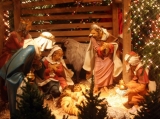 Christ is Born! "Today Christ is Born of the Virgin in Bethlehem. Today, the eternal One has a beginning, today the Word becomes...
MEDIA