The Head of the UGCC had a meeting with the President of the Bishops Conference of Spain
Monday, 13 July 2015, 15:26
In the framework of the official pastoral visit His Beatitude Sviatoslav had a meeting with Cardinal Ricardo Blázquez Pérez. The meeing took place on 11 July in the premises of Episcopal Conference.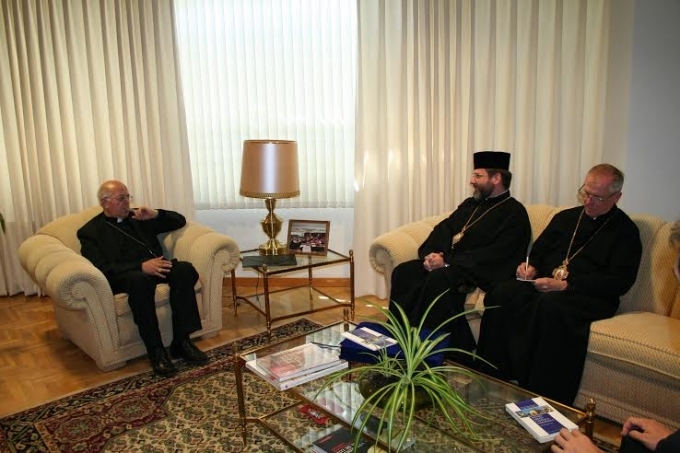 The Head of the UGCC was accompanied by Bishop Dionisiy and Fr Ivan Lypka, and the President of the Conference – by priest Ismael Rojo.
After greetings and representations of the counterparts and exchanging the gifts His Beatitude Sviatoslav stated that this is the first ever meeting of the President of the Bishops Conference of Spain with the Head of the UGCC. Although He, being a priest, at the request of His Beatitude Lyubomyr (Gusar) has twice traveled to Madrid to study the situation of Ukrainians in Spain.
Cardinal Ricardo expressed His willingness and openness of the Catholic episcopate in Spain to continue doing everything for Ukrainian Greek Catholics to be provided with adequate pastoral care; as well as His desire to develop cooperation with the Ukrainian Greek Catholic Church, including the establishment of appropriate structures of this Church sui iuris.
Press-service of the UGCC in Spain
PUBLICATIONS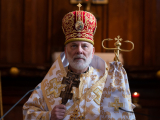 It will be necessary for many more years to assist Ukraine in its development, support people, and show them that God loves them. Bishop Kenneth...
MEDIA