The Head of the UGCC held a lecture at the Pope's University in Rome
Friday, 16 December 2016, 11:06
On December 14, His Beatitude Sviatoslav, the Head and Father of the UGCC, held a lecture at John Paul II Institute, in the Pontifical Lateran University in Rome. The Primate of the UGCC spoke about protection of dignity of a human being and challenges in the contemporary Ukrainian realia.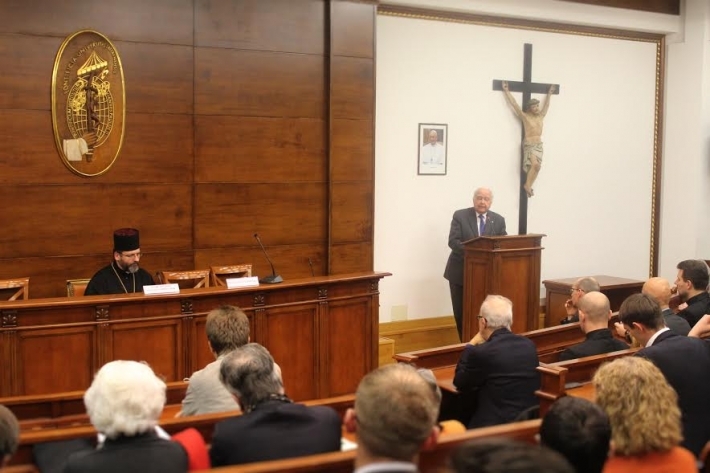 In His Beatitude Sviatoslav's opinion, family is the environment, where dignity of a person can be protected since the moment of birth till death. That is why one of the main tasks for the Church is protection of family values before various modern ideologies, which "try to instrumentalise and use dignity of a person for achieving technological progress".
Speaking about the Ukrainian context, the lector observed that "the Ukrainian society now feels binding of the old communist heritage, which is based on ideological principles of Soviet policy regarding family values, with the contemporary gender ideology, which is coming to us from the West". Thus, according to his words, there is being created "a type of a wounded post-communist society, which is easily infected with moral infections of the West".
In his lecture the Head of the UGCC pointed out to "the totalitarian similarity" between the family policy of the Soviet power and the contemporary western ideology. "What unites them - is the struggle against family, which, in the end, destroys dignity of a person", he remarked, calling them "partners in their attitude towards family values".
Summing up everything said about contemporary challenges before family values in the Ukrainian context, His Beatitude Sviatoslav also pointed out to the experience of the service of the UGCC in the conditions of underground: "In the times when our Church was banned, it was family that saved the Church. Now the time came when the Church must return its debt to the family, by saving it from various kinds of dangerous ideologies".
We would like to add that, besides students, to listen to the lecture of the Head of the UGCC came representatives of Vatican's structures, diplomatic offices and academic institutions of Rome. In the end, professor Stanislaw Grygiel thanked His Beatitude Sviatoslav and noted the necessity of academic communication and collaboration between John Paul II Institute and the Ukrainian Catholic University.
Press -service of religious society "Saint Sophia"
PUBLICATIONS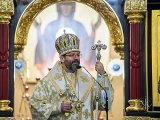 Head of the Ukrainian Greek Catholic Church brings multifaceted experience to project of evangelization.
MEDIA