The Head of the UGCC in Rivne: "Only love and abundance of good deeds are necessary in building free and independent Ukraine"
Thursday, 21 December 2017, 15:10
The Father and Head of the UGCC His Beatitude Sviatoslav on the Feast of St Mykolaj consecrated the Pro-cathedral of St Mykolaj (Lutsk Exarchate) in Rivne. The arch hierarchical rite of blessing the church was led by His Beatitude Sviatoslav.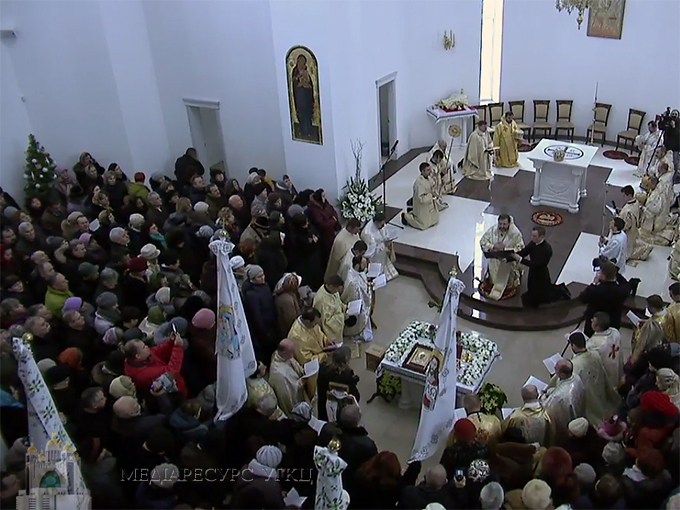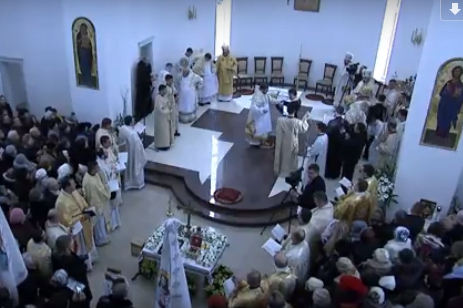 During his homily the Primate greeted the faithful and clergy with the Feast of one of the most favorite Saints of Christ's Church and with the consecration of the Pro-cathedral.
"The essence of the Gospel is the good news about God's love. The greatest singer about God's love is John the Revelator, who tells us: God is love. 'Whoever lives in love lives in God, and God lives in him.' The word 'love' is the most devalued in the modern world. But God does not want anything from us. God is a gift of love for every man," believes the preacher.
It is exactly because God loves us, we live and can cleanse from our sins and overcome evil. Eternal life is nothing else but eternal love. A person, who received a gift of love from God and responds with reciprocity, is alive.
"We can be ourselves when we dare to love. We ought to do it not with words but with actions and truth. A good example of this is the figure of St Mykolaj. He truly knew God," noted the Head of the UGCC.
Today the city of Rivne received a wonderful gift from St Mykolaj – a gift which we will fully understand only later. We installed in the altar of this church the holy relics of one more Mykolaj – a miracle-maker from Volyn'. Here will find eternal repose the relics of one more holy martyr - Mykolaj Charnetsky, who was a Bishop here...
"This Church will serve for revealing God's love. We are Christians only when we know how to love with actions," convinces the Primate.
Ukraine is bleeding now. Who can heal us? - Only God's love. There is a big temptation to turn to hatred now. But the Righteous Metropolitan Andriy Sheptytsky once said that hatred never built anything good.
"So the figure of St Mykolaj and this newly built church – is the key to victory. The name of Mykolaj means the 'winner of people.' Only love can overcome evil. Only love, shown through numerous selfless deeds for the sake of our neighbor, is the key element for building free and independent Ukraine," believes His Beatitude Sviatoslav.
The UGCC Department of Information
PUBLICATIONS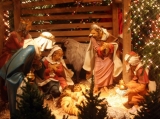 Christ is Born! "Today Christ is Born of the Virgin in Bethlehem. Today, the eternal One has a beginning, today the Word becomes...
MEDIA