The Head of the UGCC met with Pope Francis, who assured His prayerful support of Ukraine
Friday, 22 February 2019, 17:42
While on a working visit to the Vatican, the Head of the UGCC had the opportunity to meet with Pope Francis on Thursday, February 21. In his conversation with His Beatitude Sviatoslav, the Holy Father inquired about the situation in Ukraine, expressed words of support, and gave his Apostolic blessing to the Ukrainian people.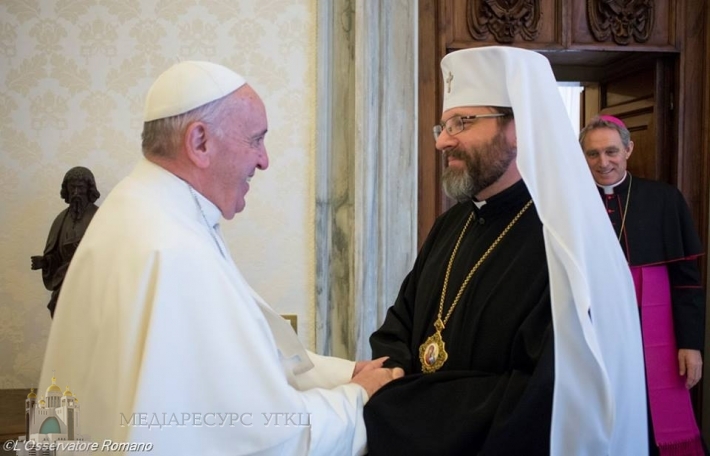 From February 21 to 24, at the Vatican, a meeting was held which included the Presidents of the Eastern Churches and Presidents of the Episcopal Conferences of the Roman Catholic Church. The topic was the Protection of Minors in the Church. The meeting took place at the invitation of Pope Francis in order to understand the tragedy of sex abuse committed by representatives of the Catholic Church in countries throughout the world, as well as to draw attention of the Church hierarchy to the victims and demonstrate the need for transparency in overcoming this crisis.
The UGCC at the World Summit of the Hierarchs of the Catholic Church was represented by His Beatitude Sviatoslav. He has repeatedly stated his support of the "zero tolerance" policy adopted by the Catholic Church in order to protect minors. We would like to add that in the Catholic Church a number of necessary measures have been approved, which will become part of the program for the protection of minors not only for church communities, but for society as a whole whole as well.
Secretariat of the Head of the UGCC in Rome
PUBLICATIONS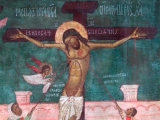 "Open to me the doors of repentance, O Giver of Life. As we worship in Your temple this morning, teach us how to purify the temple of our...
MEDIA