The Head of the UGCC met with the newly appointed Ambassador of Czechia to Ukraine
Friday, 03 February 2017, 11:12
On February 2 the Head and Father of the UGCC His Beatitude Sviatoslav met with the new Ambassador of Czechia in Ukraine Radek Matula. The meeting took place on the initiative of the official, during which the Ambassador manifested his respect for the UGCC and declared that he supports Ukraine and its European ambitions, in particular, granting it visa free regime. The high-rank official noted that it is important for him to communicate with the representatives of civil society in Ukraine.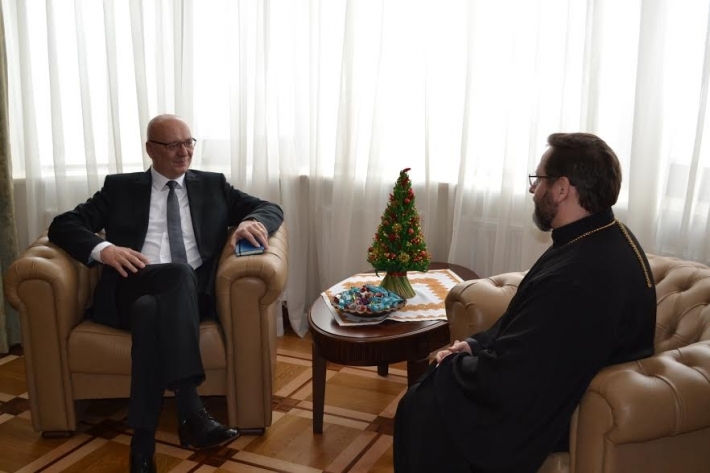 "I am sincerely grateful to you for supporting both Ukraine and the UGCC. Today in Czechia there are many of our migrants and about ten Greek Catholic priests who care about them," said the Primate of the church to Mr. Matula. He also told him about his numerous visits to Prague, during which he met not only the priests of the UGCC but also the RCC Archbishop of Prague Dominik Duka. His Beatitude Sviatoslav added that during one of his pastoral visits he participated in the festival, which was organized by dissidents in order to commemorate the victims of communistic repressions. "It's important to talk to the representatives of the civil society which is being self-organized now, and is the force, which will reform and renew our country from inside. And speaking to the middle class and private businessmen enables you to see the future perspective of our state," said the Head of the UGCC to the high-level official.
At the end of the meeting His Beatitude Sviatoslav told him about the edition "In pilgrimage to dignity and freedom: Pastoral word of His Beatitude Sviatoslav to the faithful of the UGCC and all people of good will," which was published in Czech and will be soon represented in Prague: "I am grateful to the Czech intelligentsia both for this initiative and for the money they collected so that the voice of the UGCC could be heard in the Czech language for the Czech readers." "We are going to do everything, so that the collaboration between our states, churches and intelligentsia can develop because it's important for us," reiterated the Primate of the UGCC.
The UGCC Department of Information
PUBLICATIONS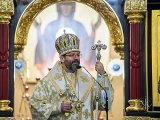 Head of the Ukrainian Greek Catholic Church brings multifaceted experience to project of evangelization.
MEDIA