The Head of the UGCC met with the newly elected abbot of the Univ Holy Dormition Lavra
Thursday, 02 July 2020, 21:46
His Beatitude Sviatoslav, Father and Head of the Ukrainian Greek Catholic Church, met with the newly elected Ihumen (Abbot) of the Univ Holy Dormition Lavra of the Studite Rite.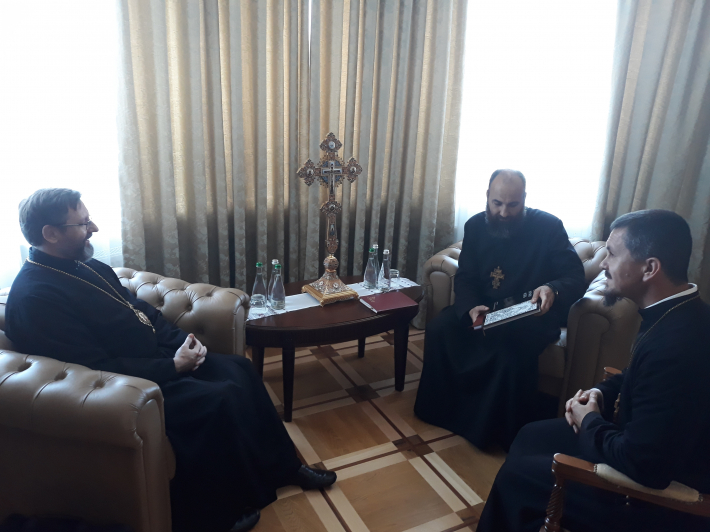 In this way, the Rt. Rev. Abbot Jonah (Maxim) paid a visit of gratitude and courtesy to the Head of the Church. During the conversation, he told His Beatitude Sviatoslav about the course of the election chapter. They also discussed the main difficulties of the Studite Brethren, as well as the situation of the community and prospects for the development of Studite monasticism. The topics of the formation were touched upon separately.
"It was a very important fact for us here, in Kyiv, that the community of monks decided to send students to study at the Kyiv Three Saints Theological Seminary," observed the Head of the Church.
An important topic for discussion was the development of the Obukhiv Studite Monastery of St. Anthony and its important role in the life of the Kyiv Archeparchy and in the restoration of the UGCC in Central Ukraine in general.
His Beatitude Sviatoslav assured the Abbot Father of his attention and care for the Studite monastics.
"For the Head of the Church, starting with Metropolitan Andrei Sheptytsky, then for Patriarch Josyf and later for His Beatitude Lubomyr, Studite monasticism has always been of major importance. I hope that in such cooperation we will be able to serve each other properly on the one hand, and on the other hand, the Studites Brethren will understand the expectations that the Church has for them today," the Primate of the UGCC added.
The UGCC Department for Information
PUBLICATIONS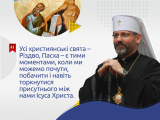 All the richness of the Christian life, our feasts, our Divine Liturgy are an opportunity to experience the events that the apostles went...
MEDIA