The Head of the UGCC on Easter: "To celebrate Easter today means to be ready for a paschal sacrifice for sake of the good for your nation"
Sunday, 09 April 2017, 12:24
Who is that Christ Whom we meet as resurrected from the grave? First and foremost, He is our embodied God Who overcame death and Whom the gates of hell could not stop. If in the Holy Baptism we mysteriously died and resurrected with Christ, if we partake of His Body and Blood, i.e. consume New Testament Pascha, and are marked with the blood of Christ, then death avoids us, too, "passes by", and the heavenly doors are being open before us.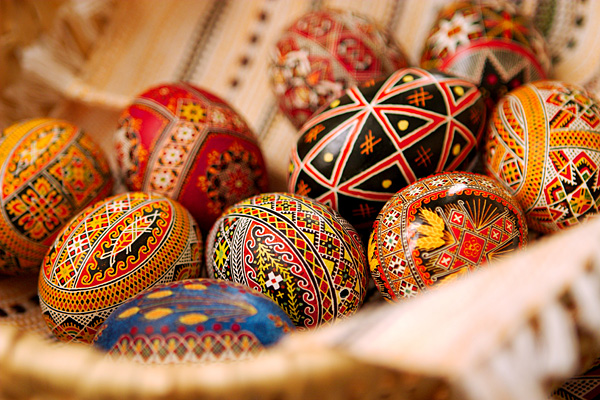 Every time when we are celebrating Divine Liturgy, we become partakers of resurrection – that life which today shone for us from the empty grave. And this life of the Resurrected One is a blessed crown for us, children of God, a sign of our dignity and our calling to be His witnesses in the world and preachers of His Gospel.
This is said in the Easter Letter of the Head and Father of the UGCC.
According to the words of the Head of the UGCC, to celebrate Christian Pascha today means to be able, by the power of the Resurrected One, to rise and be awaken for action, for personal paschal sacrifice for the sake of the good for your nation, its freedom and better destiny: "Looking at the faces of our soldiers-heroes who sacrificed their lives for their compatriots, we can be certain that our Heavenly Father accepts those sacrifices in the name of His Son. It is in them, through risen Christ, we already have victory over evil and healing of wounds of body and soul." Also, to celebrate Christian Pascha means to bear the victory of life where death rules: "To sincerely recognize the fact that Christ "has risen indeed" means to believe that, thanks to our personal decision and efforts, it is possible indeed to eradicate corruption and falsehood in our society, that it depends on us what our country will become: if she will be dying having been left at the mercy of the mighty ones or whether she will rise, renew and resurrect for the real life worthy of a man as an image of God."
His Beatitude Sviatoslav greeted the faithful and clergy with Christ's bright Resurrection: "I greet you all … with the day of liberation from death and evil and with opening the door to life, hope and love. I wish you all Christ's peace, which is granted to us by His victory over evil and falsehood, peace, which every Ukrainian heart so sincerely longs for amidst war. Once again, to all of you, in Ukraine and in the settlements, I send you my hearty greetings. I sincerely wish you happy Easter holidays, a blessed tasty egg and bright paschal joy."
The UGCC Department of Information
PUBLICATIONS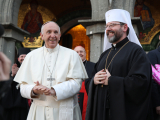 ROME - As the Catholic Church's Synod of Bishops in Rome was meeting on Oct. 11, it was another synod across the Aegean Sea in Turkey that sent...
MEDIA