The Head of the UGCC on St. Andrew's day: "Hasten to introduce the true Messiah to people!"
Sunday, 14 December 2014, 11:40
The Holy Apostle Andrew was the one who first was called to follow Jesus. The Christian tradition says that he was the apostle who came to our lands. He put the cross at the holy hills of Kiev and predicted that the great God's glory will shine. That is why our people specially honor him.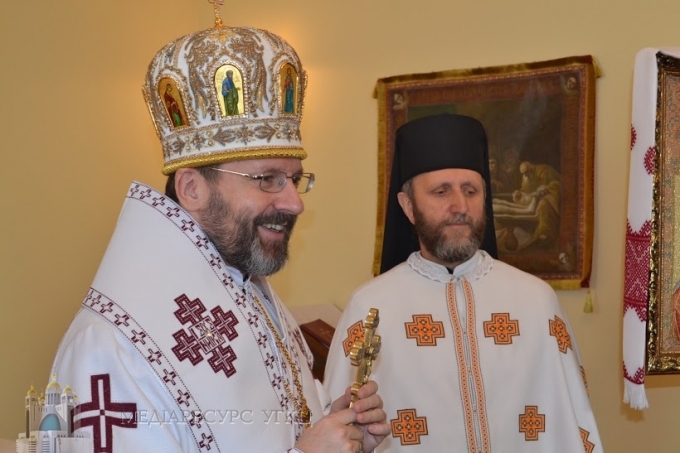 That was said in the homily by the Father and the Head of the UGCC, His Beatitude Sviatoslav on 13 December in St. Anthoniy's dwelling of monks of Studite rule in Obukhiv (Kyiv region).
According to the preacher in the early years of his apostolate Andrew especially was eager to share with others his discovery - Messiah: "Andrew did not just tell his brother about the Messiah. Later he took him to Him to introduce them personally. "Soon his brother became apostle Peter.
"Today all Ukrainian are also looking for the Messiah. Someone thinks that maybe he will be the president or the prime minister with a governmental program or a new parliament ... But St. Andrew teaches that the Messiah is Christ. And if someone wants to find Him, he should come to the Church"- He stressed.
"I remember the laity Cathedral in Kiev archdiocese. Then I found one person who is from Obukhiv community. She burned with such apostolate spirit as St. Andrew did - continued the Head of the Church. - When working in groups, she told me: "Well, people do not go to church on Sundays and holidays! How can you ignore that who has the answers to all our questions of life?". I am sure that this community, which has the apostles like St. Andrew, will be developed. These people will find true Messiah who will liberate our Ukrainian people from the bondage".
At the end the Hieararch of the UGCC said that the one who was found by Andrew, is present among us in the sacrament of the Holy Eucharist: "It is our salvation in Him, deliverance and hope. So hurry up to acquaint people with the true Messiah!"
UGCC Department of Information
PUBLICATIONS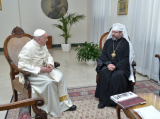 3 July at 10:00 AM, at Casa Santa Marta in the Vatican, Pope Francis met with His Beatitude Sviatoslav. The meeting was held at the request of the...
MEDIA