The Head of the UGCC on Sunday of St. Thomas: "Let us remember in our prayers the mothers who go to meet with their sons at the graves"
Tuesday, 10 May 2016, 09:08
Today, when we look at our hearts, we will find this similarity with the unbelieving apostle Thomas. A modern man who is used to taking everything by touching it, deeply in their souls, says to God: "Unless I touch – I will not believe".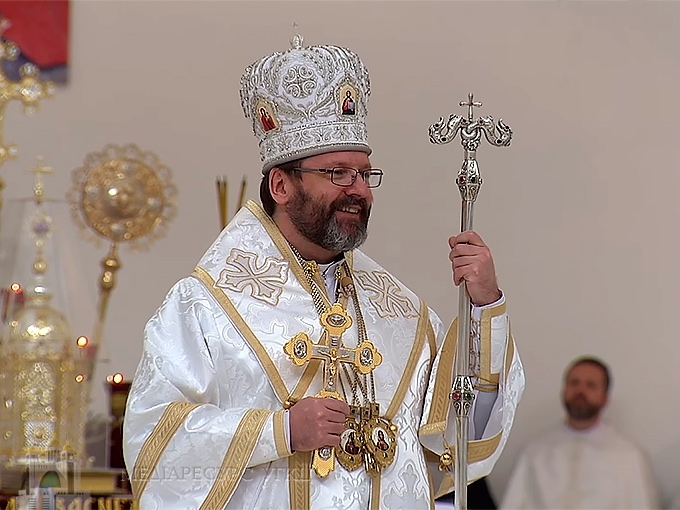 It said His Beatitude Sviatoslav, the Head and Father of the UGCC on Sunday of St. Thomas, May 8th, during the homily at the Hierarchical Divine Liturgy in the Patriarchal Cathedral of the Resurrection of Christ.
According to the preacher's story, in a Divine Liturgy Christ's Church invites to receive a deep spiritual experience and make the next step in one's faith, similar to how it did apostle Thomas: "Today Jesus Christ is present among us in His resurrected body. We can touch Him when we receive Holy Communion of His resurrected Body and life-giving Blood".
However, there is one more symbol that gives an opportunity to touch the body of Christ resurrected. "Last Sunday during the Paschal Liturgy we blessed artos. It was placed on an altar the whole week and we, coming to the church, kissed that bread. Because it is a symbol of a resurrected Christ's Body", explained the Head of the Church. Thus, after the Liturgy everybody got a peace of artos.
This Sunday we also celebrate Mother's Day. On this occasion His Beatitude Sviatoslav said: "Let us remind ourselves who led us up to meeting with God, taught us to talk to God, demonstrated how to make a sign of a holy cross? Our mother. And everything what is important to a mother, simultaneously becomes important to a child. Since she shares her experience of believing in God with her child".
The Head of the UGCC thinks a real mother is called to reveal her child an eternal life – door to the invisible world and lead into the life not only out of home, but into the life of Christ resurrected.
"I am heartily congratulating all mothers! Especially those, who faithfully perform their duties of Christian upbringing of children. Let us remember in our prayers mothers who go to meet with their sons at the graves, who cry over killed children who gave out their lives for our freedom", asked His Beatitude Sviatoslav.
PUBLICATIONS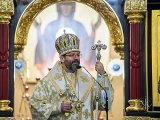 Head of the Ukrainian Greek Catholic Church brings multifaceted experience to project of evangelization.
MEDIA