The Head of the UGCC opened and consecrated Kyiv's center of UCU
Saturday, 03 December 2016, 12:39
On December 1, 2016 the Father and Head of the Ukrainian Greek Catholic Church His Beatitude Sviatoslav opened and consecrated in Kyiv the premises of Kyiv's center of the Ukrainian Catholic University, which is going to work on Mazepy St., 10a.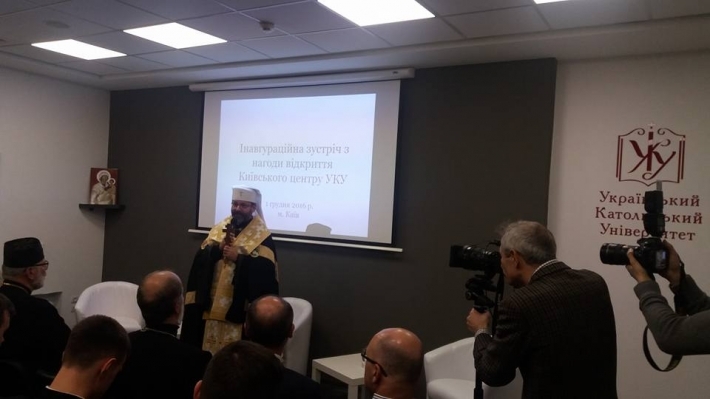 In his greeting word, the Primate congratulated everyone on this historic event in the life of our Church and the life of the intellectual environment of the capital.
"I would like to thank the whole community of the UCU that they have listened to my voice and the voice of the Church and came to the heart of Ukraine - Kyiv. I believe that it's no coincidence that we are opening and consecrating this center exactly on the symbolic day for our Motherland, since today, on December 1, we are recalling the 25th anniversary of the destined Referendum for confirming the will of the Ukrainian people to live in a free, independent, and united Ukraine," observed the Head of the Church.
"I think," believes His Beatitude Sviatoslav, "that in Ukraine today there is no single village, town or region where people would not require the Ukrainian Catholic University. And this is not an exaggeration. Since it is today, on December 1, we recall the March of Millions, which took place three years ago in Kyiv and confirmed the desire of our people to live in the state where human dignity is respected. We feel today what kind of responsibility the Church has before the society, what great trust it possesses, and what a time for proclaiming the truth, for proclaiming and fulfilling the will about independence of our people we are to act in today."
"Believe me," assured the Head of the UGCC, " without a profound and professional dialogue with all the layers of the Ukrainian society here, in Kyiv, our Church won't be able to perform this task."
That is why, according to his words, he congratulates our Church that we begin to speak to the heart of the whole Ukraine in Kyiv loudly, professionally and academically." "I also congratulate Kyiv's intellectual circles on this unique chance of having a platform for communication with this divine wisdom, which the Church is keeping and sharing today here, in Kyiv", said His Beatitude Sviatoslav.
The Primate of the UGCC wished that the Ukrainian Catholic University could with dignity realize its mission in the capital of our Motherland.
The UGCC Department of Information
PUBLICATIONS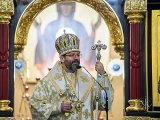 Head of the Ukrainian Greek Catholic Church brings multifaceted experience to project of evangelization.
MEDIA