The Head of the UGCC paid a pastoral visit to the Parish of Oshawa (Canada)
Wednesday, 05 October 2016, 13:38
The Father and Head of the Ukrainian Greek-Catholic Church His Beatitude Sviatoslav in the frames of the pastoral visit to the Eparchy of Toronto and Eastern Canada on the 2nd of October 2016 paid a visit to the Parish of St. George the Great Martyr in Oshawa which is 104 years old.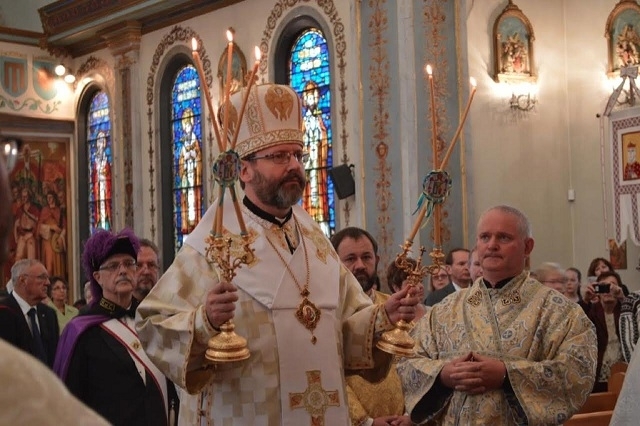 As was reported by the Eparch of the Parish Fr. Dmytro Hancharyk, to the Hierarchical Liturgy led by His Beatitude Sviatoslav came a lot of the faithful from the Ukrainian community of Oshawa. Together with the Primate there prayed the priests of the Eparchial Administration of Toronto and Eastern Canada.
In his homily to the faithful His Beatitude Sviatoslav focused on the Gospel reading of the Sunday after the Exaltation: "If anyone wishes to come after me, he must deny himself and take up his cross daily and follow me."
After the Worship Service the Ukrainian community and clergy had a joint meal in which took part the parishioners and honorable guests. At the end, the Head of the UGCC thanked the eparchial organizations for their faithful service to their Church.
The UGCC Department of Information
Reference
The parish community of the Ukrainians in Oshawa was organized in 1912. In a couple of years the community built a temple. In 1957, when the number of faithful increased considerably, the Bishop Isydor Boretsky consecrated the new church.
PUBLICATIONS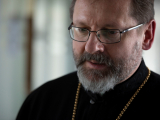 Christ is Risen! Dear Brothers and Sisters in Christ!
MEDIA