The Head of the UGCC: Some people come with smartphones even to the church and instead of praying, they start taking photos
Monday, 21 September 2020, 13:49
"His Beatitude Lubomyr used to say, 'It is not enough just to have human qualities, it is necessary to be a person; it is not enough to have a family, it is necessary to be a family; it is not enough to go to church, it is necessary to be a part of the life of that community.' Therefore, the Christian faith is a school of divine, Christian love." His Beatitude Sviatoslav, Father and Head of the Ukrainian Greek Catholic Church, emphasized this during a sermon to the faithful in the Patriarchal Cathedral of the Resurrection of Christ on Sunday, September 20, 2020.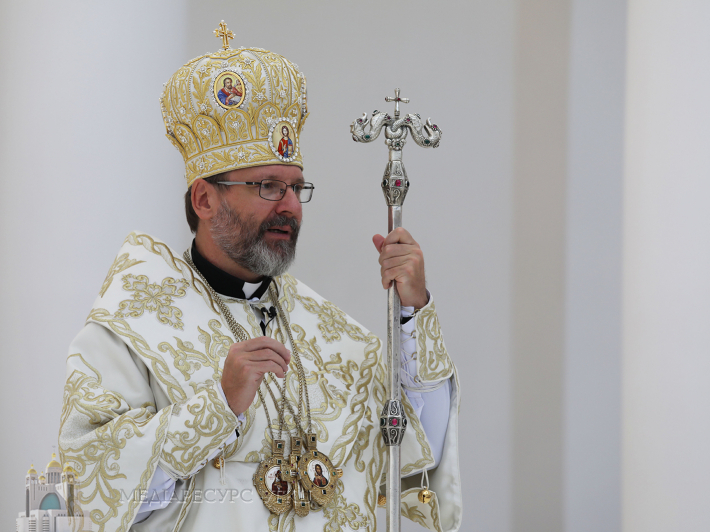 The Primate reminded that next Sunday we will celebrate the Feast of the Exaltation of the Holy and Life-Giving Cross.
Therefore, today's Sunday, he said, seems to be a kind of introduction, preparation for that great holiday. Even more, the gospel reading we hear today seems to explain to us who we will see crucified, and explains why it happened. And it also tells us why, for whom and for what the sacrament of the life-giving Cross of the Lord was revealed to the world…
"Why does the Lord God want to give us His love? That we may have eternal life," the Head of the Church emphasizes.
"We hear today about the serpent that Moses raised in the wilderness. For the Israelites sinned against God, they were bitten by serpents, they died… And to save them from this poison, God told Moses to build a brass serpent. The poison ceased to work on anyone who looked at it. But this is only a harbinger of God's love, which is the antidote to death. Every time we sin and feel that this viper bites us and the deadly poison seems to spread throughout our body, the Lord God wants to put the life-giving power of His love into that wound, " said the preacher.
The life-giving love of God, he said, is an antidote to death. That is why it is so important that we open our wounds to that love of God, because He does not want to condemn us. His view of us is the view of a doctor who seeks to heal, save, preserve, give eternal life.
"God's love is life-giving, it saves," he said.
"Even in the temple, many people come with smartphones and instead of praying, they start taking photos to seemingly appropriate the beauty, the event they see. Ordinary consuming love wants to take as much as possible without any personal responsibility for it, " said His Beatitude Sviatoslav.
"The Lord God gives us his love so that we may learn to love our neighbor, even ourselves, as He does," the preacher said, and asked, "When you come to the temple next week and see our Savior crucified on the Cross, crucified God, who gave everything for us to have eternal life, remember the question: why? And the answer: 'For God so loved the world, that he gave his only begotten Son, that whosoever believeth should not perish, but have everlasting life.' "
The UGCC Department for Information
PUBLICATIONS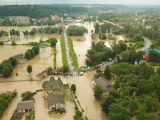 Your Graces and Excellencies, Very Reverend and Reverend Fathers, Venerable Brothers and Sisters in monastic and religious...
MEDIA