The Head of the UGCC thanked the Minister of Health for noting the Church's role during the coronavirus pandemic
Saturday, 20 June 2020, 11:06
His Beatitude Sviatoslav, Father and Head of the Ukrainian Greek Catholic Church, addressed a note of thanks to Mr. Maksym Stepanov, Minister of Health of Ukraine, for his assessment and attention to the role of the UGCC amid the COVID-19 pandemic.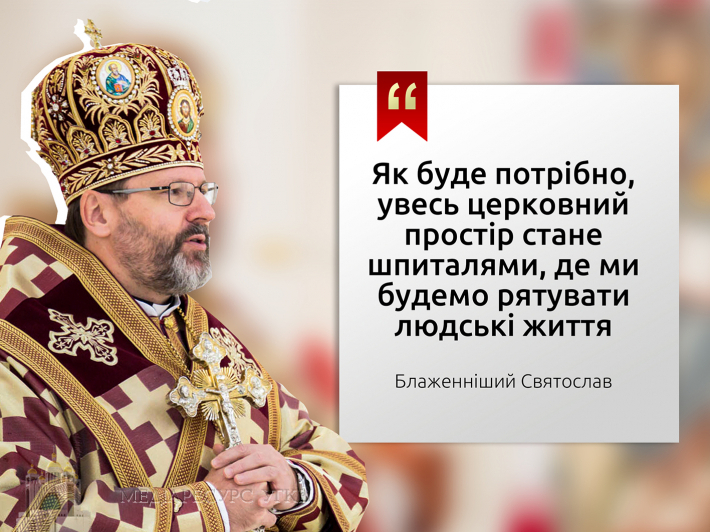 The Primate of the UGCC stressed that the Ukrainian Greek Catholic Church, together with other churches and religious organizations, joined the work of our government and civil society to overcome the pandemic, opening all its opportunities for cooperation.
It is important, says His Beatitude Sviatoslav, that doctors and patients feel supported, so our bishops and clergy, many faithful, and especially medical chaplains, are in constant service, sharing the burden of the coronavirus pandemic with the sick and doctors.
"We express to you, Mr. Minister, and in your person to all medical workers, heartfelt gratitude for your service, as well as for your attention to the role of our Church in overcoming the pandemic," wrote His Beatitude.
"On the occasion of the professional holiday – Medical Worker Day, which you will celebrate next Sunday, - we wish you and all your colleagues God's wisdom, strength, and inspiration so you may bring health and joy to your patients with God's help; we wish you understanding and love from family and friends through the prayers of the Blessed Virgin and all the Saints," His Beatitude Sviatoslav wished.
The UGCC Department for Information
MEDIA