The Head of the UGCC: "The Vibrant Parish – it is a face of Church that we will show to the world in 2020"
Saturday, 22 August 2015, 16:22
When our bishops started to peer into the future of their Church, they immediately were searching for answering the question: what we want our Church to be in 2020? Then we realized spontaneously, it had to be a vibrant parish, a place and time to encounter a Living God. But what is this, a vibrant parish? What are the features of it?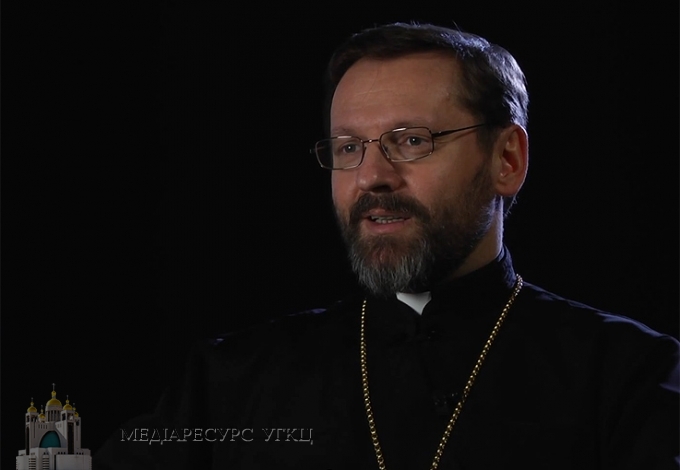 Such questions is putting His Beatitude Sviatoslav, the Father and Head of the UGCC in his interview to the film "A face of the Church" that is being worked upon by a creative group of "Live.TV". A premiere film show is planned for the 25th of August, during the work of the VI session of the Patriarchal Council of UGCC.
We remind, on 25th-27th of August, the VI session of Patriarchal Council of Ukrainian Greek-Catholic Church "The Vibrant Parish – a place to encounter a Living Christ" will take place in Ivano-Frankivsk.
His Beatitude Sviatoslav explained, it is said about a face of Church that we want to show to the world in 2020": "Then, similarly to a good painter who starts to make a definite shape of specific features of a person's face that he wants to depict, we have distinguished the features of something we call a vibrant parish".
First of all it was talked about a real guidance, because if there is no a real priest, then there is no a real parish; about a Liturgy; sharing faith (catechism); about an opportunity to form a community; about an importance of serving and a mission spirit at a parish.
As mentioned His Beatitude Sviatoslav, "framing the main tendencies of Church development in this strategic plan, we are open for God to make His corrections because Church is a flesh of Christ but not a human edifice that has a plan of its strategic development".
"The last word in a Church life is always after Christ that is the Head of it. He is a Bridegroom of the whole Church community when it is His bride", - explained he.
The UGCC Department of Infrormation
PUBLICATIONS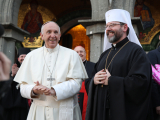 ROME - As the Catholic Church's Synod of Bishops in Rome was meeting on Oct. 11, it was another synod across the Aegean Sea in Turkey that sent...
MEDIA