The Head of the UGCC to the youth in Rome: «Trust in love of God! Then you become good Christians»
Tuesday, 13 October 2015, 20:44
God loves us wherever we are. His love is always directed on everyone. It is a sense of His Good news.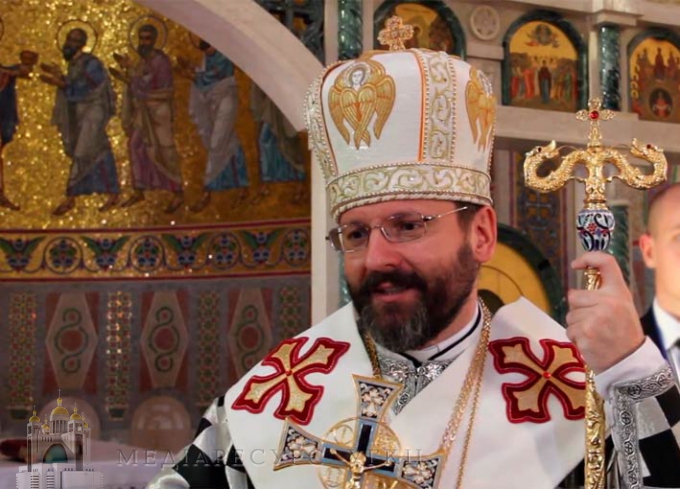 His Beatitude Sviatoslav, the Head and Father of the UGCC said it in October, 11 during his homily at St. Sophia Cathedral in Rome, in the frame of a meeting with the Ukrainian youth.
Proceeding with his pastoral word, the Head of the Church remembered a lived experience of St. Catherine of Siena. Up to his mind, this saint is one of the first women who is called a teacher in a Catholic Church. In a specific moment she felt God giving her a lot, yet she gave nothing in return. Then, one night revelation God told he didn't need anything. But everything she had received from Him, she ought to have distributed to others.
"Thus, when Jesus calls us to love our enemies, he is inviting us to share a gift of God's love, once received from Him. The more we share, the more we receive. The more we give, the more we feel ourselves being loved with God. And the strength which is going out from us, defeats our enemies", explained he, adding that love becomes a power of converting the enemies. God takes no pleasure in the death of the wicked man, but rather in the wicked man's conversion, that he may live. Such is the sense of a God's call: the more alms we give, the more God will bless us. Then, we will be not deficient in anything.
Remembering an event of a 100th anniversary since the death of Volodymyr the Great, a preacher mentioned that this saint had trusted in God's love to him. "That faith in love of God became a revolutionary power with what he had founded a grand Kyiv Rus. He realized that only with a power of love, even toward enemies and opponents, and never with a power of weapon and violence, one can found a powerful state. Only with a power of love it is possible to build something up", - said he.
Remembering also a 100th anniversary since the day of a martyr's death of saints Borys and Glib, the Head of the UGCC mentioned that they were the first saints of the Kyivan Rus after its Baptism. Their martyrdom is a model of power of love. The sense of their martyrdom lies down in their ability, being skilled warriors not to respond with violence to their brother Sviatopolk, who had approached to kill them. They implemented an ideal of a powerful love of a crucified Saviour", - said His Beatitude Sviatoslav.
At the end, the Head of the Church told that it is important "not just to crop another monument to saint Volodymyr with a holy water". But we should learn from such saints, who show us a foundation of a Christian state, then to live and build our social, state and public life the same as they had done it. There are a lot of those ones who want to govern over their people with force and constraint. And only few who are ready to love their people in their infirmities, sufferings and imperfections.
"This is the first youth meeting here, in Rome – and it is a historical event. I thank you for being successful during a quest in Rome, night vigils and now you finish this meeting with a common prayer. Trust in love God has for you and then you become a good Christians", appealed to the young migrants His Beatitude Sviatoslav at the end.
On a Divine Liturgy, at the territory of a complex of Saint Sophia, the Head of the UGCC sanctified a monument to Prince Volodymyr the Great, the Baptizer of Rus.
The UGCC Department of Information
PUBLICATIONS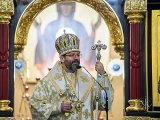 Head of the Ukrainian Greek Catholic Church brings multifaceted experience to project of evangelization.
MEDIA