The Head of the UGCC visited Ukrainian school in the USA
Sunday, 15 November 2015, 14:53
His Beatitude Sviatoslav, the Head of the UGCC visited the Parish of Saint Nicholas of the Ukrainian Greek Catholic Church in Minnersville, USA, to greet children who go to the Ukrainian church.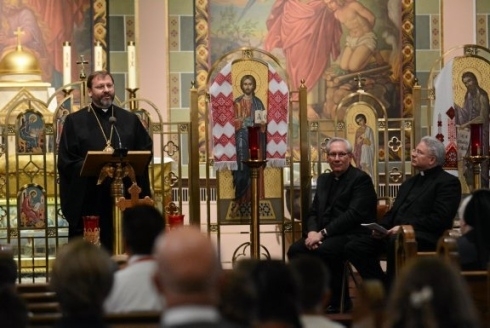 "It was a great honour and joy to be close to the Head of our Church and communicate with Him!" – marked a student of the school Nadiya Tsymmerman.
The pupils met the Head of the Church with presents. They sang for Him in three languages.
After the presentation they had a time to ask questions and children found out, that the favourite kind of sport of His Beatitude Sviatoslav is football. The Head of the Church was very glad that He had an opportunity to meet and communicate with those young believers of the UGCC.
"We are very lucky, that His Beatitude Sviatoslav visited our parish, school and blessed our children" – said the principal of the school Katielynn Montag. Children asked His Beatitude Sviatolsav to pray for them and He asked them to pray for Ukraine.
PUBLICATIONS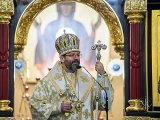 Head of the Ukrainian Greek Catholic Church brings multifaceted experience to project of evangelization.
MEDIA