The Head of the UGCC: "We expect Poland to be our strategic partner and advocate in EU"
Wednesday, 17 June 2015, 15:33
The Father and Head of the UGCC His Beatitude Sviatoslav expressed his wish to get a support from a newly elected Polish President Andrzej Duda in maintaining a friendly relationship with Ukraine.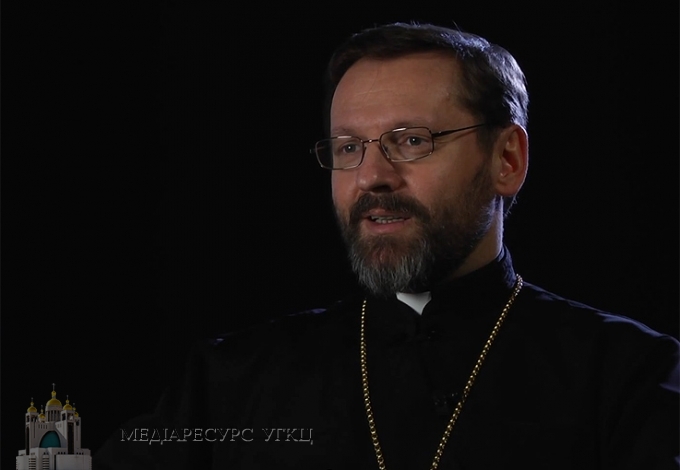 The Head of the Church told about it in his interview to the Catholic Informative Agency, given during his visit to Poland on 8th-9th of June 2015.
"We expect Poland to be our strategic partner and advocate in European Union", - told His Beatitude.
"An immense pain filled up our hearts, when in 2010 an air catastrophe happened in Smolensk where representatives of Polish elite died together with a president Lech Kaczyński. It is very important to find out all the truth about this catastrophe. We also must tell all the truth about everything what is going on in Ukraine. Only truth can heal and unite us", - mentioned the Head of the Church.
The Head of the UGCC invited Mr. President to visit Ukraine as soon as possible. "This year Bishops' Conferences of Poland and Germany are celebrating fifties-year of exchanging letters of forgiveness and reconciliation between two countries. In the context of this historic event we must also look at Polish-Ukrainian relationships", - considers His Beatitude Sviatoslav.
"We must,- proceeded The Head of the UGCC,- to look not only at our past but also to build up a future. In this spirit we ought to make another step closer in Ukraine and Poland, to make a case of reconciliation not only an initiative of several bishops from both sides, but to wake up a "common movement" to understand that Ukraine has a crucial role for a free Poland and vise versa. Today it is talked about our and your liberty!"
UGGC Department of Information
PUBLICATIONS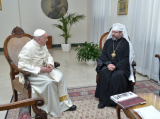 3 July at 10:00 AM, at Casa Santa Marta in the Vatican, Pope Francis met with His Beatitude Sviatoslav. The meeting was held at the request of the...
MEDIA