The Head of the UGCC wished President Petro Poroshenko to worship God and Ukraine above all
Monday, 28 September 2015, 10:05
On behalf of all Ukrainian Greek-Catholic Church, the Father and Head of the Ukrainian Greek-Catholic Church heartily congratulated the President of Ukraine, Petro Poroshenko with his 50th birthday anniversary, sending him the most sincere wishes.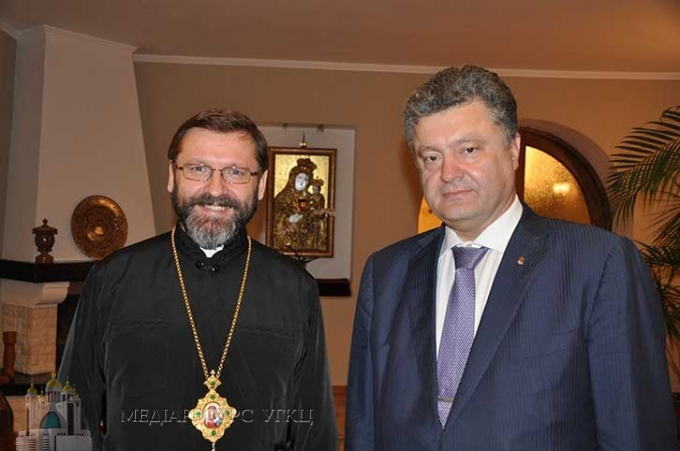 "That is how the Most High wished, - writes the Head of the Church in his greeting letter to the President, - so that you could celebrate your anniversary at the height of people's fame and power. Thus I wish you to see, in the outlook of this important date, the marvelous horizons of an amazing future, leading our State toward it with God's assistance and our common efforts. Wish you to worship God and Ukraine in your own ideals above all. Wish your relatives and family to bring you joy, and let your health will be marked with a Cossack's strength of the hetman's successor of the Zaporizhian Sich.
"Let All-merciful God reward you with His sublime grace and bless for a further work for welfare of all our people. In advance I am giving you my archipastoral blessings", - wished His Beatitude Sviatoslav hero of the day.
The UGCC Department of Information
MEDIA